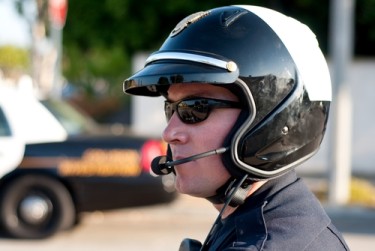 Baltimore Mayor Stephanie Rawlings-Blake is as obtuse as ever. Addressing the sharp decline in arrest numbers from the Baltimore Police Department, Rawlings-Blake told a reporter for the Baltimore Sun she expects the officers to step it up. "We know there are some officers who we have some concerns about," she said. "I've been very clear with the FOP that their officers, as long as they plan to cash their paycheck, my expectation is that they work."
And the officers' expectation is that if they perform their duties within the law, they won't be arrested and charged with crimes so as to appease a riotous mob. Or at least this was their expectation. Now, since the arrest and indictment of the six officers implicated in the death of Freddie Gray, Baltimore cops live with fear that they could be next and are conducting themselves accordingly.
The mayor claims the officers aren't working. In fact, they are: they're merely adjusting their work habits so as to bring them into alignment with the current political climate. They're out on patrol in the same numbers and manning all the posts they were before Freddie Gray's death, but they're being far less proactive in their efforts to reduce crime. And who can blame them? Imagine yourself as a Baltimore cop. You are driving the streets in your patrol car when you see someone you know to have a violent history. You see him tug at his shirt or adjust his pants or change his gait in a certain way, any of which might indicate he is carrying a gun. Do you get out of your car and investigate with the knowledge that — if he doesn't shoot you — he'll run away and force you to chase him?
A few weeks ago you might have, but not now. If you chase him, you might catch him — and if you catch him, you might have to shoot him or hit him or wrestle with him, any of which might make you infamous when the YouTube video makes it to CNN. No, better to drive on by and around the corner. When the guy shoots someone, you can respond to the radio call and take a report; if the victim dies you can put up the yellow tape at the crime scene and stand around while you talk about how unfortunate it is that all these people are being murdered (136 so far this year, 21 so far this month) while the homicide detectives and the evidence techs go about their business. You can do that day after day and not make a single arrest, but your paycheck will be exactly the same and nobody can claim you haven't been "working."
And now it's L.A.'s turn. My most recent piece at PJ Media concerns a perplexing decision by the Los Angeles Police Commission regarding an officer-involved shooting that occurred last summer. As happened with Michael Brown — who was shot and killed by a police officer in Ferguson, Missouri — this case concerns a man who tried to take an officer's sidearm and paid for it with his life. Ezell Ford, 25, died two days after Michael Brown.
The Police Commission, the five-member civilian body that oversees the LAPD, ruled last week that one of the officers who shot Ford was justified in doing so while the other one was not. You can read their rationale for this conclusion in the linked column; even the thought of summarizing it again here is raising my blood pressure to an unhealthy level.
On Sunday, the vice president of the Police Commission appeared on the local NBC affiliate and lamely attempted to explain how she and her colleagues reached their decision. Watch it if you dare, then ask yourself if you would take many risks if you were a cop in L.A. while this person is in a position to judge your actions.
Violent crime is already up in Los Angeles, and with this decision by the Police Commission it's going to get much, much worse.