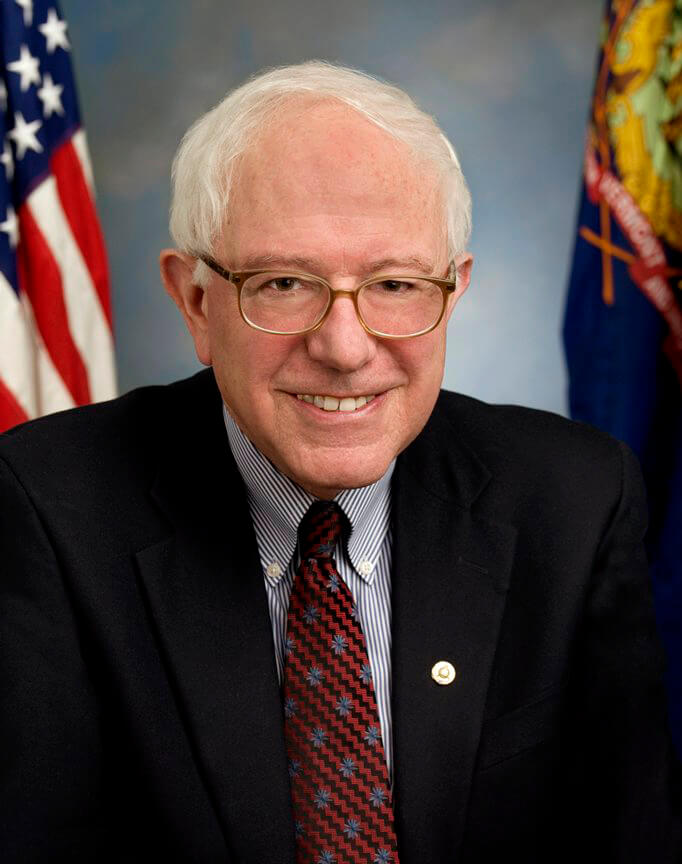 Vermont Senator Bernie Sanders has received a fair amount of publicity for his recent statement that, "You don't necessarily need a choice of 23 underarm spray deodorants or of 18 different pairs of sneakers when children are hungry in this country." As I note in my new column for Defining Ideas:
I doubt very much that Bernie Sanders has any familiarity with the socialist calculation debate of the 1930s, which proved that no central planner has the information to make intelligent judgments on the question of which products should be sold and at what price. There are of course many things that government has to do to maintain competitive markets, but none of them rely on the heavy-handed forms of intervention that rolled effortlessly off Bernie Sanders' lips.

Sanders' initial blunder is compounded by a second. Why assume our society faces a stark choice between feeding the hungry on the one hand and indulging in unnecessary consumer choices on the other hand? His basic mistake is commonly made by other egalitarians, who believe there is a zero-sum trade-off between taking care of the needy and giving useless favors to the rich. As I argued in a recent column attacking the warriors against Income Inequality, it is always wrong to act as though there is a "choice" between two social programs that are randomly connected with each other. Just as it is possible to reject both tax subsidies to the rich and the minimum wage, so it is possible to insist on a decoupling of the question of consumer choice from that of public assistance to the poor.

The key task in all cases is to make sure that both of these programs are run with maximum efficiency. One benefit, for example, of having robust consumer markets with lots of choices is that it will expand the social pie, which then increases the resources that society can devote to taking care of the poor, either through government programs or, preferably, private charitable assistance. Efficient markets will also allow the dollars of poor people, like the dollars of rich people, to go further when the array of products and their prices are not subject to government override.

The ideal here is to increase both firm income and consumer satisfaction. Once that problem is solved on its own terms, it is possible to look separately at the serious problem of hungry children. And indeed there are major flaws in agricultural markets that cry out for reform. Yet virtually all of these stem from the strong New Deal tendency to use government power to raise the price of agricultural produce above competitive levels. The hard question for people like Sanders is whether they are willing to look hard at government programs to ask whether, and if so how, they disadvantage the poor, and indeed all other classes of consumers. To reach the right conclusion on this question requires that we start from the right benchmark, which is the array of goods and services that only decentralized competitive markets are able to produce. Socialists like Sanders fail to see the harm that their interventionist programs do to the very people whom they want to help.
You can read the whole thing, including a lengthy critique of the idea that we have too much choice in consumer markets, at the above link. Let me know what you think in the comments.
Photo Credit: "Bernie Sanders" by United States Congress – http://sanders.senate.gov/. Licensed under Public Domain via Wikimedia Commons.