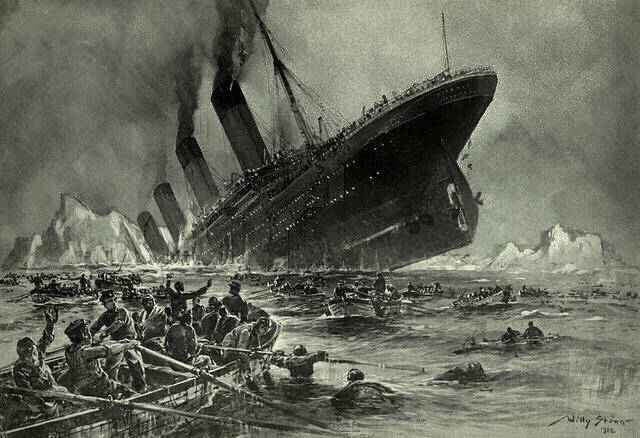 According to Moffett-Nathanson analyst Craig Moffett as reported in Variety a couple of weeks ago, Q1 2015 was the first quarter that the Pay TV industry posted a loss in revenue. That's a pretty impressive run since the 1970s when coaxial cable was laid throughout the land to push out television programming that could render a static-free TV picture shielded from the elements so customers no longer had to fiddle with antennas or wire coat hangers to get a decent picture on a dark and stormy night. But the Pay TV Titanic has just hit the iceberg and there are so many lifeboats to be had. A consolidation is underway as cable providers are beginning to snatch up other cable providers.
This consolidation promises no new innovations to consumers. In the late '90s, when Pay TV providers first knew that they needed to expand beyond offering TV programming, they added Internet and then digital telephone services. Today, they also offer home surveillance services. But opening the portal (or port hole to float my Titanic analogy further) to Internet services, once a necessity to keep residential customers, is the port hole that is being used by customers to squeeze out of escalating and pricey monthly subscriptions and jump over to set top box (STB) and Smart TV makers offering subscriber-based programming bundled with their hardware. The port hole is open, water is rushing in, and alarm bells are ringing.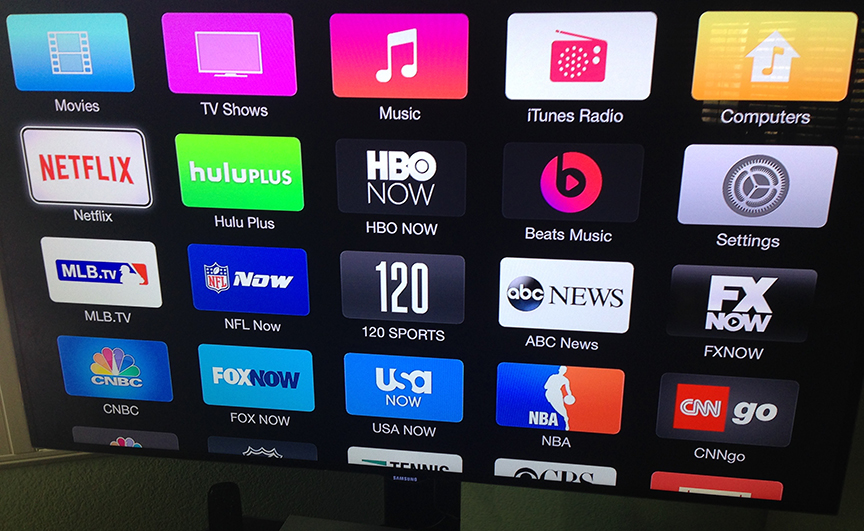 Traditional broadcasters like the major networks have quickly scrambled to make their programming available to the STB makers to maintain whatever audience they can as they've seen most of their viewers drift away to binge watching programming from HBO, Showtime, and other non-network content providers. Thus, one can view just about any series currently available on standard network television on bundled offerings on their set top box (AppleTV, Sony, Samsung, Amazon's Fire TV, Roku, and what have you). And now that many of these services produce and offer their own programs which only hastens Pay TV's death. HBO's deal with Apple and soon with other streaming STB makers to offer HBONOW is a new part of the iceberg slicing into the hull of the cable providers' business. How long before Showtime, Encore and Starz follow suit?
Tomorrow, I'll be going into my cable/ISP provider's offices to cut the cord on my TV service and transition to high-speed broadband service only. By doing so, I'll be saving over $1,600 per year on my cable bill. I should have done this some time ago, to be honest.
Part of my decision calculus was that I very rarely watch network television and rely instead on streaming content from the AppleTVs I have, some of the content providers available through my Blu-ray players, and sometimes through my smart TV. For sports programming, I typically only watch college football or basketball; many of those games (especially March Madness for basketball) I can watch on my Mac or wirelessly toss it over from the Mac to my HDTV for larger viewing.
News I may miss, but with a much cheaper SiriusXM subscription I can get several news and news/talk stations including the Fox News and Fox News Business around-the-clock television feeds in audio. I will miss ogling at Megyn Kelly and Shannon Bream but I think I'll get over it. If there's breaking international news I can get SkyNews for free now on both the AppleTV and my Samsung Smart TV and I have a feeling that other news providers will follow suit soon to do the same so they maintain whatever audiences they can as pay TV services die. Just a friendly word of advice to Fox that it may want to get their live, current and archived news programming on STBs as soon as possible.
I have friends who have cut their respective cords several months ago. So, they would be part of the findings in the MoffettNathanson report referenced above. But let's look at the numbers if some of the homeowners in my immediate area of Orange County, Calif., also begin to drift away from one of the leading providers.
If 2,500 of the approximately 17,000 homes in my area cut their cords and opt only for Internet connectivity from the local provider, that's a potential hit to the cable/ISP of $4 million. Over 5 years, $20 million.
If half the homes in my area cut the cord, that's a $13.6 million hit to their recurring revenue. Over five years, that's a $68 million hit. Even if that loss is comprised of homes adjacent to my community for the same cable provider services, that's a tremendous hit with no foreseeable innovation or technology to bail them out.
If even more households in my county do the same over time, presumably this would mean extensive layoffs and reducing the number of installers, many of whom contract with the cable provider to do their truck rolls. Cable guys might want to polish their résumés.
Of course, extrapolate some of those numbers nationwide and this is a major paradigm shift that should have been evident when set top boxes first starting bundling subscriber services.
This prompts the following questions:
In the next few years will providers be a shell of their former selves – even possibly bought out by companies who don't care to offer TV programming, digital phone, or home security at all and instead focus just on high-speed Internet service?
Will that happen?
And what's your guess on when that will happen?
Or will there be another whiz-bang technology that emerges that the cable providers can latch onto and provide their customers that can stop the bleeding for a few years?
Have you cut the cord? Do you have any regrets? Or have you adapted?