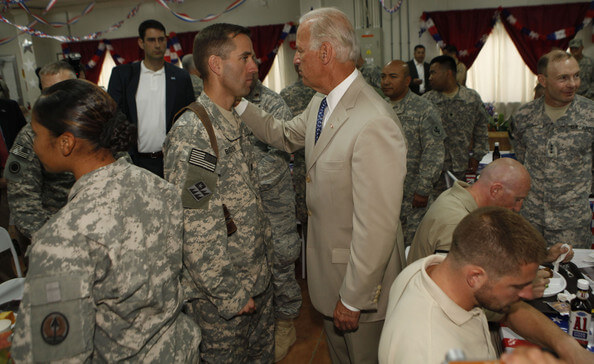 Truly awful news out of Washington:
Joseph Robinette "Beau" Biden III, the son of Vice President Biden and former state attorney general of Delaware, died Saturday after battling brain cancer for several years.

Biden, 46, the oldest son of the vice president and the rising star of a family dynasty, had been admitted recently to Walter Reed National Military Medical Center in Washington as he fought the cancer, a battle that his father largely kept private in the last weeks as his son clung to his life.

"The entire Biden family is saddened beyond words. We know that Beau's spirit will live on in all of us—especially through his brave wife, Hallie, and two remarkable children, Natalie and Hunter," Vice President Biden said in a statement that was released Saturday night.
The Vice President had already lost his wife and daughter in a car accident shortly after his first election to the U.S. Senate. He considered stepping down, but instead chose to take the train home to Wilmington every night so he could attend to his sons, Beau and Hunter.
It's hard to imagine the pain that comes with losing not only your spouse, but two of your children. Prayers and sympathy to the Biden family.