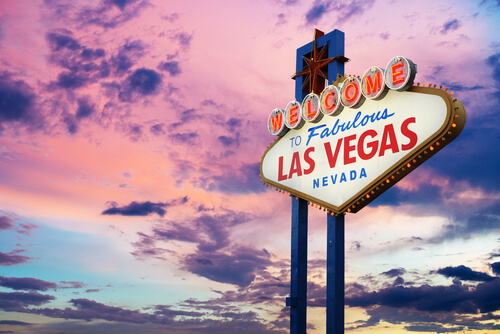 The beauty of Ricochet is how one thought spawns another, a true ricochet of thoughts bouncing from one member to the next. David Sussman's post on Las Vegas got me thinking about the spiraling effects of lawmakers preying on their constituents' weaknesses in order to wring every last available dollar out of them for, you know, the children.
Nevada has always been the industry leader. When divorce was a complicated procedure in America, Nevada filled the gap. In 1931, the state simplified its divorce laws and reduced its residency requirement to six weeks. They essentially created divorce tourism. By 1940, almost 5% of the total number of divorces filed in the US were in Nevada.
Divorce resorts cropped up everywhere, but especially in Reno. The town's name became synonymous with the "quickie divorce." In The Awful Truth (1937), Cary Grant quips, "The road to Reno is paved with suspicions."
But when other states followed California into the Soviet-style "no-fault" system of divorce, that all came to an end.
In the same year that they created the divorce tourist, they also legalized gambling. That, too, would come crashing down as other states got into the act. At first it was New Jersey's attempt to build Las Vegas East out of the ruins of the Atlantic City boardwalk. Then, in 1988, President Reagan signed the Indian Gaming Regulatory Act that allowed states to "partner" with Indian tribes to open casinos across the country.
Now there are plenty of places to lose your money but they're so numerous that none of them are what you'd call "destination" places.
Colorado has now created "marijuana tourism." While the state is benefiting right now, the true costs won't be known for some time.
We do know the societal problems created by the first two legalized "vices." But what we may not appreciate is that they are also agitating the monster they were supposed to placate. Take these two paragraphs from an article on legalized gambling in Social Work Today:
Gambling and its associated problems have been around for a long time. However, what is new is the recent increased opportunities to gamble as cash-strapped states desperate for new revenue streams relax prohibitions against slot machines, table games, and other forms of gambling.
And then it's followed by this:
"The cost of problem gambling is high, both for the problem gambler and for their families," Vander Linden says. "In most states, there is absolutely not adequate funding to address the problem."
The man quoted is Mark Vander Linden, president of the Association of Problem Gambling Service Administrators. See, now that the states have created a bevy of problem gamblers the states need to find new streams of revenues to treat the problems. So they look for another vice to "regulate" and tax. It seems the merry-go-round just never stops spinning.