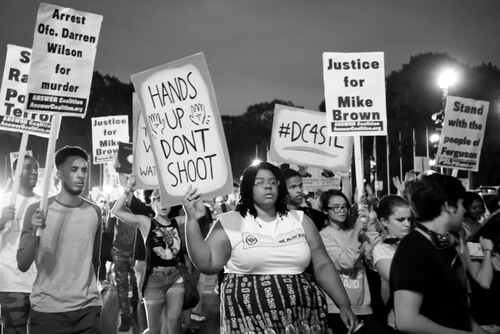 Journalism is pretty much dead in the United States. Most of the newspapers that used to do the basic work of looking into things have folded, and most of those that remain are, for the most part, in the disinformation business. Do you remember the coverage of the Duke Lacrosse Case? Of the George Zimmerman – Trayvon Martin case? Of the events in Ferguson? Of the Eric Garner case in New York City? And of the recent events in Baltimore?
The media has a narrative that they desperately want to peddle – which is that you and I live in a viciously racist society. That is what our budding journalists were taught in college, and they are always on the lookout for an anecdote to illustrate that meme. Before carefully examining the facts in any given case, they will leap to the predetermined conclusion.
They will not print the news that does not fit. We are fed falsehoods about racist attacks by police on innocent young African-Americans. Next to nothing is said about the racist murder of whites by not-so-innocent young African-Americans (which is far more common). And even less is said about the murder of African-Americans by other African-Americans (which is more common yet).
In similar fashion, we are fed nonsense about a nonexistent rape crisis on our campuses, and nothing at all is said about the prevalence of rape within African-American neighborhoods.
I do not mean to say that there are no racist white cops in the United States. I do mean to say that it is not a grave national problem that needs to be addressed. I do not mean to say that there are no rapes on campus. I do mean to suggest that they are rare.
A lot could be said about the prevalence of alcohol-fueled casual sex on our campuses. But that would require acknowledging that young women (as well as young men) are conducting their lives irresponsibly in a manner apt to leave many of them (the former in particular) shaken, bruised, and bitter. It would also require acknowledging that these college students are putting themselves in harm's way with full approval and encouragement from college administrations that think it a boon to teach incoming freshmen "safe" sex.
I mention the sad state of American journalism because yesterday we got a fleeting glimpse of the tip of what I believe is a very large iceberg; and, if there were any investigative journalists left, they could really go to town.
Yesterday, Katie Pavlich, Debra Heine, and Ed Driscoll drew our attention to a demonstration, unmentioned in the mainstream media, that took place in St. Louis and eventuated in the occupation of the offices of an outfit called MORE – Missourians for Organizing Reform and Empowerment. MORE is an offshoot of ACORN, and it is funded in part by George Soros' omnipresent Open Society Institute (which has spent something like $5 billion supporting such outfits in recent years).
What makes this particular demonstration newsworthy is the fact that the demonstrators were demanding that they be paid, as promised, for the work they did in organizing demonstrations in Ferguson last summer. Here is part of what Debra Heine reports:
According to the January tax filings of his nonprofit Open Society Foundations, Mr. Soros gave at least $33 million in one year to support already-established groups to organize on-the-ground activists in Ferguson. Two of those organizations, MORE (Missourians Organizing For Reform and Empowerment) and OBS (Organization for Black Struggle) have been financing #BlackLivesMatter protests in Ferguson and elsewhere. That is – those organizations actually pay people to show up at venues to do their clapping, chanting, and sign waving routines.
Think a bit about this. In recent years – since Barack Obama took office – we have witnessed a great deal of thuggish conduct. Do you remember Occupy Wall Street? The demonstrations that the community-relations division of the Department of Justice helped organize against George Zimmerman in Florida? The riots in Ferguson, Missouri? The disruptive demonstrations in the Supreme Court building regarding Citizens United as the court began its last session? Those that recently interrupted Senate hearings? The demonstrations in New York and Boston that took place in the wake of Eric Garner's death? And the recent riots in Baltimore?
The press has treated all of these as a series of spontaneous eruptions occasioned by understandable outrage on the part of the demonstrators. What we learned yesterday shows that much of what happened in Ferguson was theater. We know a little something about what the Department of Justice did vis-à-vis George Zimmerman. I would be willing to hazard the guess that virtually every demonstration and riot along these lines that we have witnessed in recent years was, at least in part, bought and paid for. And I would not be surprised to learn that the "reporters" dispatched to these various venues to cover these demonstrations and riots by Pravda-on-the-Hudson, Pravda-on-the-Potomac, and Pravda-on-Television in its various, more-or-less indistinguishable forms know a great deal more about the manner in which all of this was staged than they have told us.
If truth be told, I would not be surprised to learn that all of this – including the news coverage – was in a loose manner coordinated by the outfit now called Organizing for America. Do you remember Journolist? Someone in a systematic fashion should follow George Soros' money.
Political theater and coordinated disinformation are the order of the day.