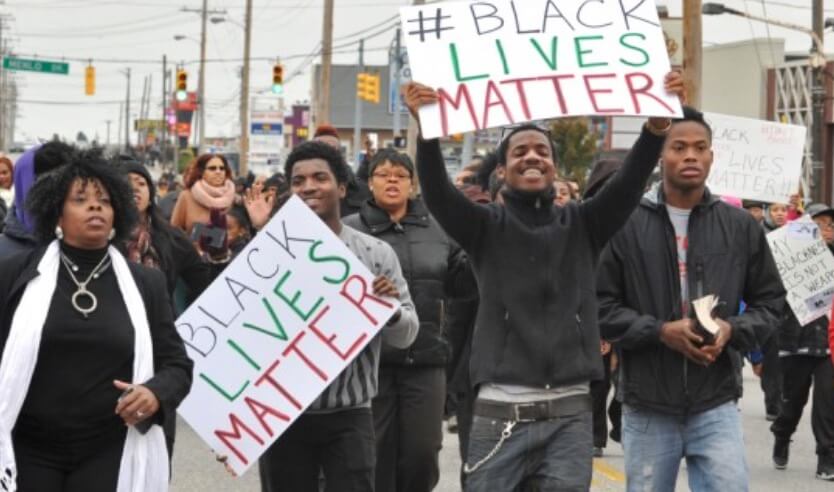 We know well from the media the tired Baltimore narrative: widespread prejudice and callous indifference, now and in the distant past, built the socio-economic bomb that racist police gratuitously set off, leading to regrettable — but in a sense also justifiable — "rebellions" and "uprisings" marked by cri de coeur looting and arson. "Riot" and "thug" are coded racist words, at least if not spoken by the mayor of Baltimore and the President of the United States. The narrative is usually punctuated by melodramatic warnings from elites of "more to come." I suppose the subtext is that unless, in our era of $18 trillion in federal debt, more federal money is borrowed and redirected into Baltimore—or unless more resources are devoted to the often personal or careerist agendas of elite critics—then the violence of the underclass may well become endemic and perhaps hit the Upper West Side, Palo Alto or Chevy Chase (though perhaps not Utah, Montana or Texas).
What is startling about this now common story are its glaring self-contradictions. Most of the elite critics, from Marc Lamont Hill to Kareem Abdul-Jabbar, who blast American society for creating Baltimores never quite explain what it was about their own paths to their success—Intact family? Legitimacy? Mentors? Religion? No criminal record? Drug and handgun avoidance? Generous federal and state programs?—that separated them from the underclass in the street.
Statistics prove irrelevant or worse. It is racist to suggest that if less than 5% of the population, comprised of inner-city African-American males between 15-40 years of age, were not responsible for about half of American crime, then these tragically explosive confrontations with the overworked police might be less common. Nor is there any interest in exploring why Baltimore schools are among the highest-funded in the nation and yet serve their students so poorly. Do the hosts at MSNBC believe that should Baltimore exceed New York in per capita expenditures superb education would follow? Do they really think that stricter gun control of legal and licensed weapons in the suburbs will translate into fewer illegal and unlicensed handguns in the inner city?
Police shootings of unarmed black youths, we are told, are now epidemic. In fact, we have no accurate nationwide statistics of how many suspects are shot by local departments, much less under what conditions—and certainly no evidence that supposedly justifiable homicides by police in recent years were always higher than in the 1990s, when adjusted for population growth. Why then are racial relations perceived by the public to be at crisis levels?
In key areas of employment and family income, blacks, like others (except for serious Wall Street investors), have done poorly under Barack Obama. Obama's menu of more regulation, open borders, higher taxes, more borrowing, zero interest rates, and increased environmental restrictions serve an elite that is already entrenched and in a position to continue doing well. The progressive top echelon can afford to pay more for their own statist and green visions of utopia, whose actual costs and ramifications fall more heavily on other people. Such Solyndra agendas do not lead to an expansion of the economy that might open up new jobs and create demands for well-paid labor in oil and gas production, construction, agriculture, manufacturing, and transportation. If George W. Bush were president, we would be told this economic agenda was callous and indifferent to the needs of minority communities.
What apparently cannot be said in any progressive commentary about the violence from Ferguson to Baltimore is that, after 2008, a Democratic Senate, House, and President failed to expand the economy in ways that might have helped the black underclass. And that cannot be said publicly because 2009-2015 was—as much of 2001-2008 was—simply a continuum of a half-century of Great Society programs that largely did not deliver as promised. But the federal war on poverty certainly created an alliance between white and black elites, who navigated huge transfers of federal and state monies based on fears of an angry underclass with whom even the loudest progressives have so far chosen not to live, share schools, or shop. While Baltimore burned, those who funded its entitlements lived it up a few miles away during the White House Correspondents' Dinner.
One usual font of grievance—the Man did it—is in someway played out. When there are not easy targets—stereotypical biased police, the proverbial heartless mayor, the so-called indifferent city council, the prejudiced state attorney—frustration only grows. Who exactly is "they" in Baltimore? Barack Obama? Eric Holder?
There can be no serious argument that Baltimore was a result of too few black officials in government, Eric Holder's diagnosis of the supposed etiology of Ferguson. An African-American state's attorney alleges Freddie Gray's death occurred while in a police van that was, in part, under the purview of an African-American officer, working for a police chief who is black, who works for a mayor who is black, who works with a city council that is predominately black, which is audited by a black U.S. Attorney General, who works for a black President. Is all this false consciousness? Brainwashing? A thin veneer of careerists?
Is the justice system perhaps prejudicial? The state's attorney, Marilyn Mosby, all but promised a roaring crowd that she would deliver justice for the deceased Freddie Gray in exchange for its quiet. Most of her quid pro quo indictments were rushed and contorted. Many will not stand up under trial cross-examination or at least under appeal to a higher court. The logical trajectory of her gratuitous commentary, unprofessionalism, and conflicts of interest was her recent marquee appearance at a Prince concert dedicated to the police injustice in Baltimore. She is on the way to offering the postmodern flipside to a stereotyped small town Southern sheriff of the 1950s.
Part of the problem with the Baltimore narrative is demographic. The country is no longer in the heyday of the civil rights movement, with a 90%/10% white-black binary. Asians, Latinos, and intermarriage have changed the very idea of race and racial bias. It is not at all certain that "people of color," in Rainbow Coalition style, have united behind the Baltimore narrative. In many of these recent confrontations—from the Ferguson storeowner whom Michael Brown strong-armed to many of the small entrepreneurs whose stores were looted and torched—the victims of black lawlessness are not white.
Age matters too. Well over half the country grew up in the era after the civil rights movement, when "discrimination" was affirmative action (and supposedly compensatory), and thus meant a positive readjustment of data in admissions and hiring for particular races and ethnicities. An Asian student who is rejected for a top college despite the fact that his grades and test scores are more impressive than a successful African-American candidate, fairly or not, is not always sympathetic to the grievance that the system is prejudicial against the so-called non-white citizen.
One of the stranger—and scarier—things about Baltimore is the media's two-faced reactions. We are to deplore rioting that results in damage to black neighborhoods, with the subtext that it might be more logical and tolerable had the violence moved to more upscale areas. Then there is the growing, but still strange phenomenon of mainstream media websites that post various authors' boilerplate accusations of racism and systematic unfairness, with the usual veiled warning of more unrest — only to be followed by uncensored racial agitation in the ensuing comments.
The disconnect is scary. The more liberal and angrier the op-ed writer, the more reactionary and angry his readers seem to be. Go to the most liberal mainstream news website—whether CNN, the Washington Post or CBS News—where language is carefully euphemistic. Then note the unfiltered anger, occasionally racist in nature, from the readership in the comments. This is not merely trolling, but more an outburst of some sort of poorly articulated rage. Does the media encourage asinine analyses from the Left in order to ensure asinine commentary in order to win more web traffic? Or does the Internet reflect a growing furor against elite condescension on matters of race? How surreal to read a silly self-serving rant from a talentless academic about race—only to read comments with biases of the Bull Connor/Orval Faubus school.
Finally, no one yet has had the courage to call the Obamas to account for their role in this current round of racial polarization. Michelle Obama, with the passing of all electoral referenda on her husband's tenure, has reverted to her 2008 "raise the bar"/"never been proud"/"downright mean country" rhetoric. She recently made unfounded and erroneous charges that museums have not been welcoming places for inner-city youth. In the age of Beyoncé, Jay Z, Oprah, Eric Holder, and Barack Obama, are we really to lament with Mrs. Obama that blacks are "invisible" and thereby "frustrated?" All her voiced grievances bookend her now tired complaints of the insidious micro-aggressions that she puts up with as the nation's first African-American First Lady.
When one adds up the long years with Rev. Wright, the racialist references in Dreams from My Father, the "Bitter Clingers" speech, the "typical white person" riff, the stereotyped nonsense language that resulted in the "beer summit," the call for Latinos to "punish our enemies," and the reference to Trayvon Martin as the son the Obamas never had, is it really accurate to suggest that Barack Obama is a healer? His entire career has been schizophrenic, using two audiences and two dialects to, on the one hand, encourage black racial solidarity and chauvinism sufficient to gain bloc political clout, and, on the other, to assure white audiences that he is their best electoral insurance of a moderate and assimilated black/white future. Even reading this as utter cynicism is charitable to Obama.
The more the few seek to leverage the tragic death of Freddie Gray, the more the many have heard and seen it all before.