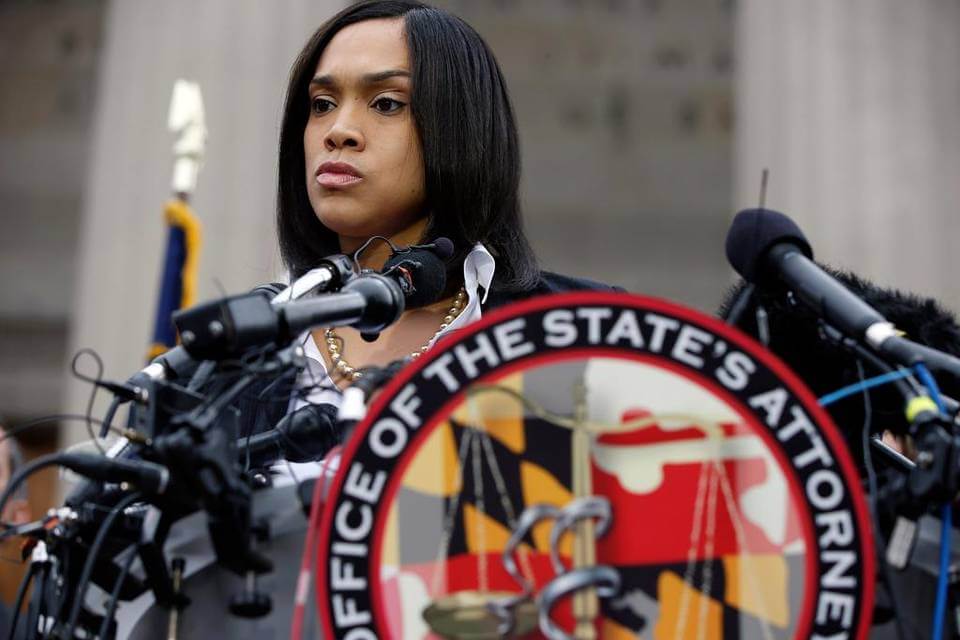 I have a new column up today over at PJ Media in which I maintain that the "return to normal" in Baltimore is not necessarily a thing to be celebrated. As is often the case, no sooner had I sent the piece off to my editor than I thought of something I should have added. In the column, I make the prediction that when the case has run its course none of the six officers accused in the death of Freddie Gray will stand convicted of even a single charge, and that they will prevail in a civil lawsuit against Baltimore State's Attorney Marilyn Mosby.
Her case against the officers is feeble at best, but this does not mean the officers will have any easy time of things when they have their day in court. I have no doubt that in Baltimore there can be found any number of judges who, like Ms. Mosby, are more committed to the cause of "social justice" than to the impartial application of actual justice. Should the case come before one of these judges – and is there any doubt that Mosby will attempt to steer it that way? – the officers may find themselves in for a rough go. But, at some point along the way, the case will come before appellate judges at the state or federal level, men and women who, one must hope, will not abide Mosby's campaign to use the courts as a vehicle for mob revenge.
As I say in the column, the riots in Baltimore haven't ended, they've only been postponed.