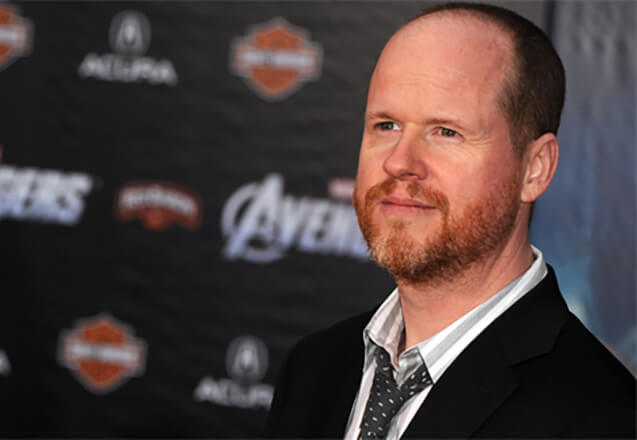 Joss Whedon is the screenwriter and director responsible for both Avengers blockbusters, as well as television favorites Firefly and Buffy the Vampire Slayer. Unsurprisingly, Whedon is also an outspoken leftist who uses his Twitter feed to mock and ridicule conservatives. He thinks politicians who deny climate change should be denied penicillin, believes men should be denied the vote on "reproductive health," and despises Justice Clarence Thomas and organized religion.
He certainly hates all the right people — so why are progressives mad at him? It seems one of his strong female characters isn't quite strong enough for radical, third-wave feminists.
"Avengers: Age of Ultron" writer-director Joss Whedon has not been fired from the franchise, despite the rumors people may have seen on Twitter Monday. The rumors ignited after the Oscar-nominated director deactivated his Twitter account.

So why did he quit Twitter? After "Avengers: Age of Ultron" debuted in theaters Friday, some people harassed Whedon, since Black Widow (played by Scarlett Johansson) was portrayed as a "damsel in distress." Naysayers labeled him a "hypocrite."
Joss Whedon deleted his Twitter after being called out for being hypocrite. After calling other movies sexist, his turns out to be sexist.

— Piper (@fyzzgiggidy) May 4, 2015
@josswhedon So… was Black Widow being weak as a character "not your fault", or are you simply a massive hypocrite?

— HammersmashZach (@ombranox) May 2, 2015
In The Daily Beast, Entertainment Reporter Jen Yamato's headline was "The Avengers' Black Widow Problem: How Marvel Slut-Shamed Their Most Badass Superheroine." In "An Open Letter to Joss Whedon from a Disappointed Feminist Fan After Watching 'Age of Ultron,'" Women and Hollywood reporter Sara Stewart mewled:
Again and again, you've paid lip service to the idea of fighting misogyny in the film industry — most recently, in the comic-book arena. "It's a phenomenon in the industry that we call 'stupid people,'" you've said. "There is genuine, recalcitrant, intractable sexism, and old-fashioned quiet misogyny that goes on. You hear 'Oh, [female superheroes] don't work because of these two bad ones that were made eight years ago'… there's always an excuse."

So what I want to know is, what's your excuse?
For years Whedon has been lauded as one of the few Hollywood screenwriters who creates strong female characters. As a result, the "Whedonverse" has an uncommonly large female fan base despite serving male-dominated genres like fantasy, sci-fi, and horror. So he must be doubly shocked that it is feminists, not knuckle-dragging male Tea Partiers, who are demanding his scalp.
This blue-on-blue witch hunt doesn't surprise those who have paid attention to leftism's march through the institutions. Progressives have chased out most conservatives, but for their ideology to survive they must identify new victims and blame new oppressors. As I've said before, liberalism is eating itself and at the end of the day Joss Whedon is just another straight white male.
The Black Widow character is a strong female superhero who regularly beats up scions of the patriarchy, which is nice. But she doesn't properly advance neo-feminist contempt for childbearing and male-female relationships. Strike them from the script, Joss, or we'll excommunicate you for reactionary thoughtcrime and treason against the revolution.
The whole episode reminds me of a scene from Andy Garcia's film about the communist takeover of Havana. In The Lost City, Garcia plays a club owner who desperately tries to modify his revue to please the new state censors:
"The saxophone is an instrument of the imperialists." The modern left no doubt views this scene, nods their heads, and mutters, "good point."