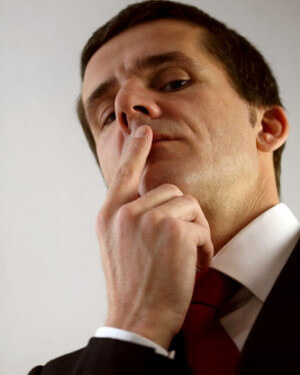 A major pet peeve of mine in the world of politics is the phrase "voting against their own interests." It's usually used to indicate a sense of exasperation and disbelief on the part of the speaker that a certain group of voters is favoring a candidate or political party whom the speaker believes does not represent their best interests (see here, here, and here, for examples).
More specifically, it's often used by Progressives to bemoan the tendency of some female voters and some of lower socioeconomic status to vote for Republicans. The insinuation is that Republicans are the "party of the rich" and they support policies that might jeopardize "women's health" (i.e., abortion), therefore they should be universally rejected by certain classes of voters. The writers of these pieces struggle to explain this behavior and they usually settle for some combination of religious belief, small-mindedness, fear, and stupidity.
One explanation that never seems to cross the minds of those who write these pieces is that they themselves may have misidentified the "best interests" of the people on whose behalf they purport to be speaking. Put another way, it takes a special kind of arrogance to think that you are capable of defining the best interests of anyone other than yourself, much less large swathes of society. In fact, when these individuals attempt to define the "best interests" of others, they often assign those interests that drive their own behavior and choices.
This particular conceit has a long history on the left. Take Karl Marx, who — as an upper-middle-class young man in his late 20s who had never worked a day in his life — authored a philosophy defining the actions of entire classes of society based solely on what he perceived to be their material/economic interests. This sort of thinking is popular among those who believe in technocratic solutions to societal problems, i.e., that a society run by a small cadre of "engineers and scientists" can accurately identify, diagnose, and solve problems much more effectively than one that relies on the messy, sometimes maddening, processes of a democratically-elected, representative government. The failing of this political philosophy is the same as that of any other totalitarian doctrine: the fact that the likelihood of error, corruption, and outright repression grows exponentially as the number of individuals wielding authority diminishes.
That brings us back to the 'voting against their own interest' crowd. I have no doubt that those who are so incensed at the backwardness of others in their choice of candidates sincerely believe that they have the best interests of their "benighted" neighbors in mind. However, I would offer that their failure to conceive of motivations beyond those that consume their own thinking is an indication of an underdeveloped intellect and a dangerous level of self-regard. Such people are least qualified to advise, much less govern, their fellow citizens.