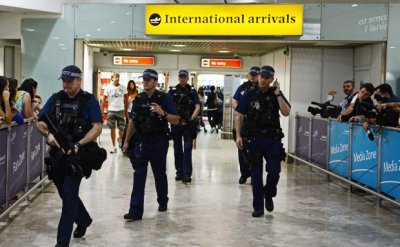 It doesn't seem all that long ago that it was "the most severe, acute health emergency seen in modern times," does it?
If you search–hard–you can find the latest:
Half a year ago, the political world was in a tizzy over the prospect of a massive outbreak of Ebola finding its way from West Africa to the United States. Congress hastily put together hearings and managed to find billions of dollars to help combat a disease that had become a focal point of the closing weeks of the 2014 campaigns.

Today, almost no one in the U.S. is talking about Ebola. The disease has been relatively contained in West Africa, and its only appearances state-side are infected patients brought over for treatment by health officials.
Not only was this predictable, it was predicted. Michael Fumento, for example, wrote extensively about the way the WHO was ginning up the numbers:
… the WHO is fibbing, along with the Centers for Disease Control and Prevention (CDC), as I discuss in great detail in Inference. They have been all along. The WHO has called it the "worst health crisis in modern times." Worse than the "Spanish flu" of 1918-19, which extrapolated to today's world population would mean 60-150 million deaths? Worse than AIDS with about 35 million deaths? Yet CDC Director Thomas Frieden also compared the Ebola outbreak to AIDS. …

Only half the cases in the October 22 report are confirmed. At the very least, cases have hit a plateau—six weeks is no anomaly. And they flattened just before the WHO hit the panic button, insisting among other things it needed a billion-dollar infusion. (Remember this when they inevitably claim their projections proved false only because they made them so with their own super-human actions.)
There's a lesson here about hysteria and the public's susceptibility to it, and one that shouldn't be forgotten. The swift containment of the epidemic and its equally-swift total disappearance from public consciousness is outstandingly good, recent evidence of the degree to which people are prone to panic of this kind.
It's also irrefragable evidence of the tendency of large, publicly-funded bureaucracies to exploit and profit from mass hysteria.
Can anything be done about it, I wonder?