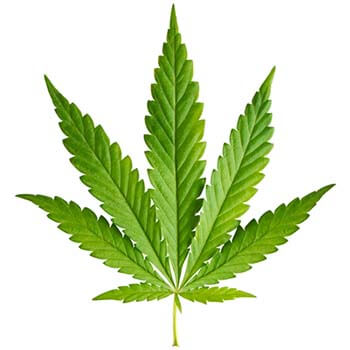 If I know anything about Ricochet members, it's that you love your weed. Half of you are probably baked right now. I can't attend a member meetup without tripping over at least a dozen bongs and hookahs. (I don't know how Peter Robinson gets the smell out of his fair-trade hemp poncho.)
So, happy 4/20, man. For that tiny minority of non-weedheads on Ricochet, today's the unofficial holiday for marijuana and those who love it. The date is a reference to 4:20, which was the time of day a group of smokers called The Waldos would blaze up in 1971:
The Waldos designated the Louis Pasteur statue on the grounds of San Rafael High School as their meeting place, and 4:20 p.m. as their meeting time. The Waldos referred to this plan with the phrase "4:20 Louis." Multiple failed attempts to find the crop eventually shortened their phrase to simply "4:20", which ultimately evolved into a codeword that the teens used to mean marijuana-smoking in general. Mike Edison says that Steven Hager of High Times was responsible for taking the story about the Waldos to "mind-boggling, cult like extremes" and "suppressing" all other stories about the origin of the term.

Hager wrote "Stoner Smart or Stoner Stupid?" in which he called for 4:20 p.m. to be the socially accepted hour of the day to consume cannabis. He attributes the early spread of the phrase to Grateful Dead followers, who were also linked to the city of San Rafael.
Lots of Grateful Dead fans like drugs? I learn something new every day.
Marijuana is now having a larger impact on American culture due to the legalization efforts in Colorado, Washington state, and the District of Columbia. Prominent politicians in both parties are calling for the easing of restrictions and, at the very least, a decriminalization of cannabis.
Wired magazine put together an interesting video on the state of marijuana in the U.S:
I've never been a fan of weed and traditionally cared little about its legalization. I don't smoke and none of my friends did either (that I knew of), so why bother changing the law? Booze is already legal; do we really need another substance to lower productivity in this lousy economy?
Admittedly, much of my opposition to weed was a cultural thing. I hate Phish concerts, dreadlocks on white guys, and Seth Rogen movies. And don't get me started on the stomach-churning smell. Sorry hippies, but if you want to escape reality for a few hours, down a tumbler of scotch since that's my drug of choice.
As I've gotten more libertarian over the years, I realized I was a big, fat hypocrite on the issue. I don't use tobacco, eat kale or listen to Maroon 5, but I don't want any of them outlawed except Maroon 5. Who am I to use the power of the state against people who like to smoke weed?
What does Ricochet think about the stuff? Should it be legalized, decriminalized or kept completely illegal? Has your viewpoint changed over the past few years?