As a kid from a rural agricultural community, I entered UC Berkeley slightly to the right of Barry Goldwater. But I was to leave in 1970 just to the left of Eldridge Cleaver.
Those were the days.
As I knew just about everything there was to know, I challenged my grandfather, just a few days before he died in 1974, regarding his publicly cordial relations with then President Richard Nixon.
It was no secret that there had been a long running Warren/Nixon feud. This dated back to the 1952 Republican convention in Chicago, when Nixon famously promised the California delegates to Ike (even though they were committed to favorite son candidate, Warren) in exchange for the Vice Presidency.
Nixon's behavior during the Watergate scandal only re-enforced what we already knew about his character and his normal modus operandi.
"How can you even speak to that man?" I scolded, Papa Warren.
He just smiled at my impetuosity. "It doesn't matter who it is, you always have to show respect for the office," was his grandfatherly reply.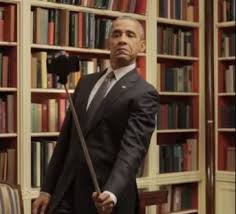 I knew he was right because we had grown up in an era after World War II when the message to every grammar school kid was, "anyone in America can grow up to be President of the United States." It was the goal of each one of us back then. What higher honor could there be than to become President?
After Papa Warren died, the archivists found his "Nixon file" empty. It was a mystery. What had happened to all the correspondence, memos, and personal notes that filled it?
I asked Mama Warren once this became public knowledge. "What happened? Why was the file empty?"
Her answer was simple—and so believable. "He didn't want your children to ever know that a man like that ever occupied the highest office in the land."
Now this is not about re-fighting the Nixon wars and trying to argue whether he was a good or bad man — or a good or bad President. It is about the office, and what it symbolizes (or once symbolized) to the American people.
Teddy White summed up how Americans felt about the office in his seminal book, A Breach of Faith. He concluded that the one unpardonable sin Nixon committed over Watergate was that he "destroyed the myth that binds America together," the myth that "somewhere in American life there is at least one man who stands for the law, the President."
Mr. White encapsulated what we all felt: that the office of the presidency was sacred — not one to be trifled with in any way, shape, or form.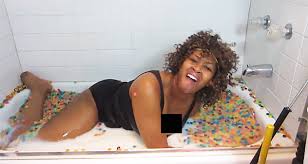 That's why it is so disturbing to see photographs of the current occupant of the Oval Office holding a "selfie stick" and taking goofy pictures of himself. It's discombobulating to see him give an interview to a youngster whose claim to fame is a viral You Tube video where she climbs into a bathtub filled with milk to eat Fruit Loops. That's what earns one an invite to the Oval Office?
These stunts trivialize the most important office in the land — once the most important in the world — to say nothing of how it affects the way a Putin or Khamenei views us.
These acts are not against the law but they demean the office. They bring shame upon a hallowed institution. How can a youngster aspire to grow up to be the leader of the world, when it now involves cavorting in such a frivolous, undignified manner?
Are these the actions of a Commander in Chief in whom one should trust the safety of his son or daughter? Do we want a man who gives interviews to publicity-seeking You Tube stars to be the one making decisions that affect the lives of our children in the military?
Can one imagine a Roosevelt, Kennedy, or Reagan behaving in such a fashion? Even if they may have longed to do so (highly unlikely) they refrained in order to maintain the dignity of the office.
Should we, the people care? If demeaning the office becomes the norm, the next thing you know we'll have wannabe candidates traveling our highways in vans with nicknames like Scooby Doo.
We've come a long way, baby.