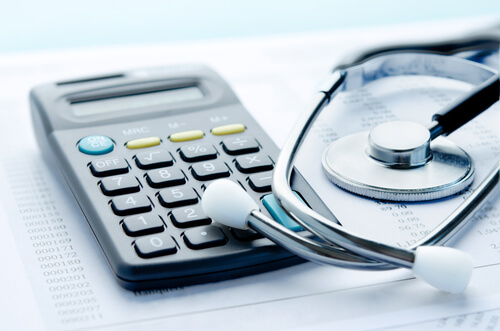 People buy insurance — well, used to, at any rate — to mitigate the costs and impact of unpredictable and expensive future events, and to share the risk of being that one-in-a-million unlucky person. Sure, paying monthly premiums is no fun, but it beats getting an unexpected $200,000 bill for life-sustaining surgery.
Of course, insurance is not just a way to pre-pay for services: insurers are smart and — entirely appropriately — try to hedge their bets by estimating the likelihood that they'll have to pay out and charging appropriately. This requires them to get information about their customers, such as their driving habits, age, family history, educational attainment, credit scores, and whether (and how much) they drink and/or smoke. At least in theory, this allows insurers to charge high-risk people a steeper rate, while offering low-risk clients more competitive prices. And while the predictive quality of this information isn't good enough to say much about any given individual, it's more than adequate to work in the aggregate.
Neither the insurers' desire for information about their customers nor their customers' general reluctance to share it are new. What is new, however, is the increasing ease and affordability of new streams of data available to insurers that could help them make much more accurate and personalized predictions. As member Merina Smith points out, genetics — including in-utero testing — is one such stream of information:
Genome sequencing is becoming cheaper and it is easy to see that there could be some benefits to genomic sequencing for all newborns. But there is a very dark side. Such information could easily be used for nefarious purposes by insurers, employers, or even schools to pigeonhole or discriminate against children based on their genetic code.
Merina goes on to describe the potential dangers surrounding the practice, particularly if the government gets involved. And while I think the potential benefits deserve more attention too — e.g., someone who knows they're at greater risk for a given disease can change their behavior to prevent or mitigate the negative effects; also, a poor person with good genetics might be able to afford a policy that would otherwise have been outside his price-range — I think some trepidation is entirely called for.
But genetics aren't the only source of new information. As Megan McArdle writes, health insurers are now experimenting with electronic devices — such as FitBit — to track its clients' actual fitness (with their permission), which is much more useful than just knowing whether or not someone belongs to a gym:
[John Hancock Insurance] is rolling out a program in the U.S. similar to ones already deployed in other parts of the world, where your life insurer tracks your fitness levels, then gives you rebates depending on how active you are. Folks who get up in the morning and jog five miles will get rebates; couch potatoes who can barely make it to the kitchen for another soda will be paying more.

…

When this shakes out, we're likely to find that the biggest discounts are disproportionately going to folks with higher incomes, who are educated and healthier. On an actuarial basis, this makes total sense, because those people are the least likely to die in the near future and cost their insurer a bunch of money. But the necessary corollary is that people who are poorer, less educated and not as healthy are, on top of all their other worries, also paying more for their health insurance.
From McArdle's piece, I came across this description of how auto-insurers are doing, essentially, the same thing:
Today, Progressive Insurance offers "Snapshot," a simple device that connects to [their car's electronics]. The Snapshot device continuously streams vehicle data such as speed, time, VIN number, and G force to Progressive. Consumers who drive fewer miles, drive during daylight or early evening and without sharp braking typically receive lower rates.
Again, I think it's worth noting both how creepy and potentially beneficial all this is. More accurate and specific information can lead to more choices, fewer inefficiencies, and more opportunity for prevention. It can also make services available to people who might not be able to otherwise afford them; a physically-fit and genetically healthy person who always comes to a complete stop has a lot to gain by scrupulously documenting and sharing his habits.
On the other hand, as McArdle and our own Mendel argue, all this only goes to show that government isn't the only potential source for totalitarianism.