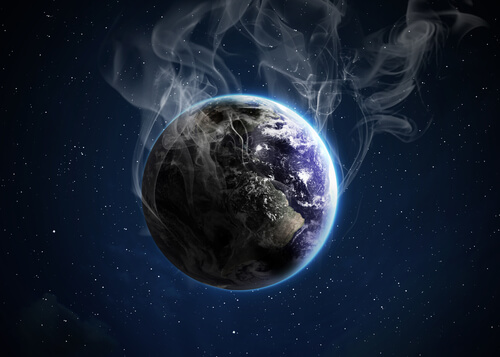 Over at the Volokh Conspiracy, Professor Jonathan Adler, a scholar with "strong libertarian leanings" urges conservatives to accept man-made global warming, even though it is not "ideologically convenient." Although I doubt whether his embrace of anthropogenic global warming (AGM) is all that inconvenient — a surefire way for any conservative to gain mainstream credibility is to take up some liberal cause, and lately that means either climate change or same-sex marriage — Adler does, I think, make two important points: 1) one's ideology should not influence one's conclusion about climate change (or lack thereof), and; 2) belief in man-made global warming does not necessarily mean that you endorse loony left solutions to climate change.
Fair enough, but Adler himself does not summon any evidence in favor of human-caused warming. Instead he cites an article in Reason by libertarian science writer Ronald Bailey, who makes the case for AGM. But none of Bailey's evidence proves any link between human activity and climate change. Indeed, I don't think he even presents evidence of a long-term warming trend: he cites no data earlier than the 1950s, and much of his data is from the last couple decades — surely a mere blip in climate terms. Bailey concedes that scientists can only speculate as to the reason for the 17-year hiatus in global warming, and he declares that the growing extent of Antarctic sea ice is "a climate change conundrum." Other than that, it's a slam dunk case for AGM.
Ricochetti: is this the best evidence there is for AGM? I'm not convinced, but if you are, come out and make the case. There's nothing to be ashamed of – with Adler and Bailey, you're in very respectable company.