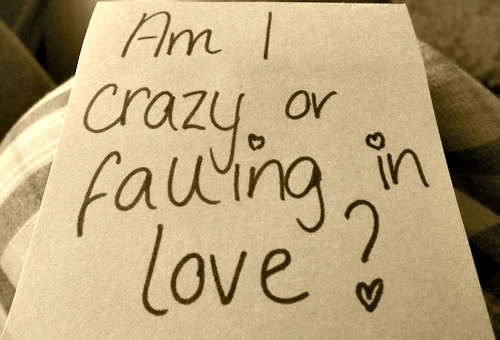 Ladies and Gentlemen of Ricochet, I'm sure you are as surprised, stunned, and deeply moved by the news as me. Who would have thought we would see the day? Hillary Clinton has announced–to the nation's astonishment and wonder–that she plans to run for President of the United States!
I am so surprised, and so excited, that tears are running down my face.
Honestly, I confess, the idea had never occurred to me. (Why not? Sexism? I suppose I had always thought of her as apolitical, somehow. Not really a Washington insider. Just not that interested in power, you know?)
And I admit … I'm worried about her. She's so innocent, so lacking in guile: Will those hardboiled operators in Washington just chew her up and spit her out?
But I'm excited! Nothing can take that away from me! It's been so long since I've felt this kind of hope that I didn't even know I could still feel it. It's like falling in love: colors seem brighter, sounds more resonant, the smell of springtime is sweeter–frankly, when I think of Hillary, I feel young again!
OH! pleasant exercise of hope and joy!

For mighty were the auxiliars which then stood

Upon our side, we who were strong in love!

Bliss was it in that dawn to be alive, But to be young was very heaven!
How many years has it been since our nation's had such an injection of optimism? A completely fresh face! An unknown quantity. A true outsider. Can you imagine how she'd shake things up? It would change everything, wouldn't it?
And her message–she's about "everyday Americans who are trying to build a better life for themselves and their families"–I've truly never heard a politician who talks that way, have you?
There's something about her, isn't there? Her smile–it makes me hate the mornings a little less. She's humble. It's not about the power with her. It's not about the politics. Everything about her makes me remember what democracy is really all about–everyday Americans who are trying to build a better life for themselves and their families.
When I heard the news … it was so unexpected that at first I thought it was a joke. I pinched myself over and over–and then I allowed myself to believe. To fall in love. I fell in love with her courage, her sincerity, and her flaming self respect. And it's these things I'd believe in, even if the whole world indulged in wild suspicions that she wasn't all she should be. I love her and it is the beginning of everything.
Let's all share our memories of the moment–of this day in our nation's history–so that one day we can tell our kids and our grandkids, this is what it was like.
Ladies and Gentlemen, where were you when you heard the news?