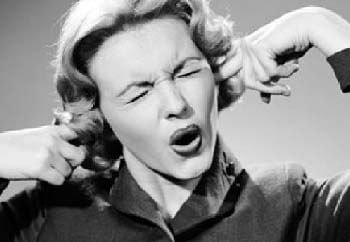 I've never had great difficulty in getting along with my liberal friends. It is a skill I likely learned growing up with conservative instincts in the state of New Jersey. Most of life can be enjoyed with others without our political differences getting in the way. At the margins however, there are always issues. Some ideas permeate the culture so thoroughly, that a friend will often state what they believe to be an innocuous statement of truth in passing, working under the assumption that all good-hearted people will agree with it. Since I do not share many of their beliefs, the obvious implication is that I am not a good person.
It has always been a character flaw of mine that I cannot allow these remarks to pass without challenging them. Close friends know me well enough to either engage me in a friendly debate on the point, or concede that they probably shouldn't have thrown the statement out like that. Casual friends and acquaintances are generally caught off guard by my challenges. Issues of taxation can be laughed off, along with any number of others in regards to the size and scope of government. It is only in the culture wars that friendships are lost.
Culture would seem an easy issue for one with strong libertarian leanings, such as myself, to deal with. I don't care how you live your life, or who you share it with, provided you not encroach upon the rights of others. My world view is inherently easy to get along with. I am supportive of same-sex marriage and disapprove of institutionalized discrimination. These facts buy me nothing though when I challenge media lies about Indiana's Religious Freedom Restoration Act.
Some friends know me well enough that when I defend the law by pointing out that RFRA laws have existed for greater than 20 years without a single instance of them being used to allow discrimination, that I probably know what I'm talking about. Others become convinced I am a gay-bashing bigot who they would no longer like to know.
While a friend and I were discussing the nerdiest of all nerd activities (conventions), I mentioned that I was likely going to GenCon this year. She asked where it was held (Indianapolis), then proceeded to drop her innocuous statement of truth. "Well, I won't be going to Indiana anytime soon."
Such a simple phrase to let slide. She was signaling to me that she supports same-sex marriage and gay rights. She is no legal scholar. Did it really matter if she had the wrong impression of the RFRA? Maybe not to others, but it did to me. She had unwittingly cast the people of Indiana as villains, and based entirely on a false media narrative. Those that disagree with her are not evil, and they are not bigots. Maybe if she were to know that I support the RFRA, knowing what she does about my character, she might see her opponents in a different light.
Or maybe, as may have happened, I'd lose a friend. Her disposition toward me rapidly changed. She had sent me a signal to prove I was a good person. That test was my position on the RFRA. I failed. That the test was faulty did not matter. I am now a bad person in her mind, or at least, not a virtuous one. She may never see me the same way again.
Having friendships that span across the political spectrum is a great boon to a free society. It keeps us from casting our opposition as caricatures, but rather real, honest people who have honest disagreements without animus. Increasingly, it is difficult to maintain such relationships.
The most likely outcome is that my more liberal friends will self-select themselves into friendships with only those who share their world view, or who at least will never challenge them on these points of contention. I will be forced to into a similar position. Without these bonds of friendship bridging the gaps between us, our positions will grow increasingly intolerant of each other, until one day, we find ourselves enemies.
It's a damn waste.