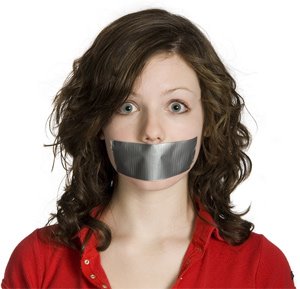 There is a chilling resolution that is currently under consideration by the Student Government Association (SGA) at Ithaca College, a private university in upstate New York. The resolution, which has the support of many SGA members, seeks to target so-called "microaggressions" on Ithaca's campus by creating a tracking system that students can use to anonymously report incidents of perceived bias on campus.
For those of you who are unfamiliar with the term, a microaggression is a slight against another person—intentional or not—that is perceived to be discriminatory based on the snubbed person's race, ethnicity, gender, class, or practically any other characteristic that one might think of. Princeton University students have called microaggressions "papercuts of oppression."
For my latest op-ed at The Huffington Post, I tackle this resolution because I see it as part of a broader trend on campus to create what I've called "a war on candor." As I write in the piece:
Advocates of speech policing seem to think we'd be better off in a society where we only speak in the approved manners of a small subset of those who hold social science PhDs. It treats candor among individuals as a nasty mistake to be trained out of ignorant, non-professional speakers.
This year there's been a lot of complaining about a resurgence of intolerance for speech both on and off campus. Now is the time to start doing something about it. As I see it—and as I argue in my book Unlearning Liberty—the simplest thing we can do to reverse the trend is to get back to some of the wise practices of a genuinely pluralistic society: hearing each other out before judging, accepting that people will express themselves in ways we don't always like but still trying to understand where they're coming from, offering the benefit of the doubt, and remembering that our opinions and preconceptions might be wrong.
Head over to The Huffington Post to read my whole analysis of the Ithaca College situation and then let me know what you think.