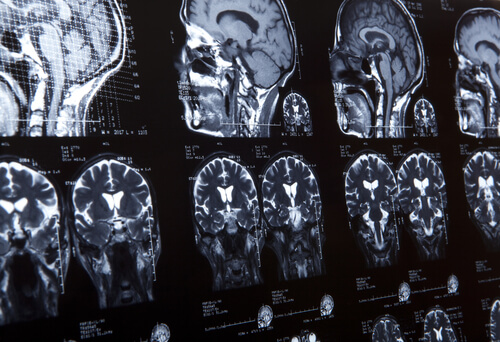 In the last few weeks, I have been immersed not in an untold story but a mistold one. So far as I can see, the mistelling has nothing to do with politics, but here is what it is.
War is hell. It is also a powerful catalyst for medical advances: penicillin in World War II; techniques for stabilizing the wounded and rapidly moving them to hospitals during the Vietnam War; and, as it turns out, treating Traumatic Brain Injury in the current wars.
Until recently, I thought TBI was essentially untreatable. That is what every media story I have been able to find says about it. Several weeks ago, however, the medical director of one of a series of special TBI rehabilitation centers on military bases around the country told me this amazing statistic: As determined by a battery of standardized neurocognitive tests that certify a soldier prepared to return to active duty, the success rate for TBI treatment at his center is running at 92 percent. I believe those results are typical for these facilities.
That was the mistold story. A largely but not entirely untold one is how the centers — called Intrepid Spirit Centers — came to be built. Seven years ago, a private philanthropy, the Intrepid Fallen Heroes Fund (IFHF), approached the Pentagon and got permission to construct three clinical centers (two more are now close to completion and four others are planned) and another for research. The research facility is called the National Intrepid Center of Excellence (NICoE) and is on the campus of Walter Reed National Medical Center outside of Washington. Once built, each was turned over to the military, which runs them.
IFHF architects worked in consultation with a multi-disciplinary team of military and civilian doctors and other experts. From the start, each facility incorporated the concept of combining a wide range of traditional and not-at-all traditional treatments into a unified program. And every therapy was tied to the most advanced knowledge of the brain's workings.
For example, after showing me the products of the art workshop (a series of patient-produced masks, some of which were featured in a recent edition of National Geographic), NICoE's head of art therapy said, "I should tell you the science involved." She then rattled off what parts of the brain artistic activity stimulates and how that stimulation prompts rebuilding of specific neural pathways that are frequently damaged when a soldier is near a major explosion.
This is one message that came through over and over: the brain is incredibly plastic. We are learning that it can rebuild itself in ways and to a degree that until recently escaped our imaginations. The key seems to be identifying the neural pathways to target.
Once the IFHF raises the money to build them (I've agreed to help with that), the four planned centers will be at Camp Pendleton (California), Fort Bliss (Texas-New Mexico), Fort Carson (Colorado) and Joint Base Lewis-McChord (Washington State). It seems to me that raising those funds should be easy, once the actual story is told.