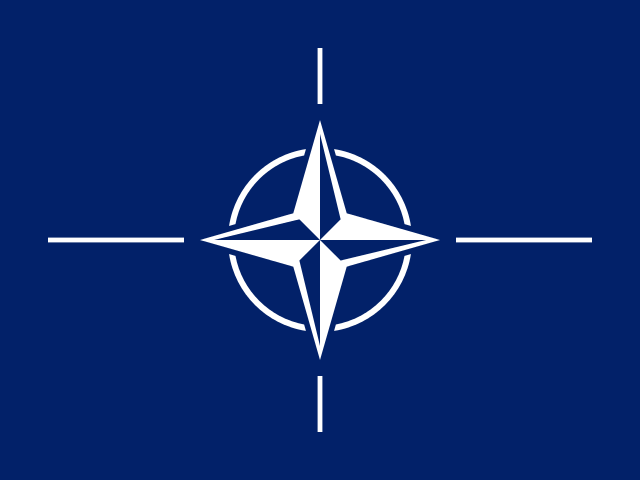 Given Vladimir Putin's recent aggressions — to say nothing of the sum of Russian history — one might think former Soviet-bloc states would be arming to the teeth, lest one of their border provinces becomes the next Crimea, South Ossetia, or Abkhazia. But as it so happens, very few of the nations who border Russia spend more than 2% of their GDP on defense (Lithuania and Latvia each spend half that; the United States spends roughly 3.5%*). In many of them, military spending has has actually declined in recent years.
This begs a question: what is the United States doing in alliance with imperiled countries unwilling to even attempt their own defense? The matter is especially jarring when one considers that — despite not sharing a land border with a potentially belligerent nation (not for the past 98 years, at least) — the United States spends more than twice on defense as all other NATO members combined, despite having a GDP 17% smaller than that of its colleagues.
It's even worse when you consider how few of the dollars spent by our allies could even potentially benefit us. By my counting, only two of our allies have the means and will to reliably deploy large numbers of combat troops overseas to fight alongside ours: the United Kingdom and Australia (who is not a formal NATO member, but who has fought alongside America in every theater since WWI).
A second tier include the Canadians (who are reliable allies and excellent fighters, but whose defense spending has been weak of late) and the French (who are powerful, but who like to go their own way fairly often). In a generous mood, I might include the Italians. Germany's military expenditures are actually quite large, but the German constitution prohibits military action that is not strictly defensive; the same is currently true of Japan. A few other nations can provide some support here and there: the Poles — bless them — deployed about 200 combat troops to Iraq in 2003 and are increasing their defense spending. South Korea — obviously not a NATO member — has a higher defensive budget than most of our allies, but has shown little interest in deploying them to combat operations overseas since Vietnam. (Israel is an odd exception, as its unique situation makes it difficult to deploy its armed forces, but it's also busy fighting many of the same foes we face).
It's unreasonable to expect anything approaching fairness in international relations. The lamentable truth may be that — however unwilling it may be to defend itself — Europe may be worth our defending, both for its own sake and to check Putin. Moreover, one might argue that keeping nations like Germany and Japan de-fanged is a worthy policy goal in itself, as I believe Victor Davis Hansen has.
Regardless, the United States seems to have found itself in a position where it has all the duties of an empire with few of the attenuating benefits. If our citizens are being asked to risk their lives and treasure on behalf of others, isn't it worth asking our friends to make it worth our while?
* Editor's Note: The original version of this piece stated the figure was "nearly 5%"; members have persuaded me that this figure is inflated and it has been corrected.