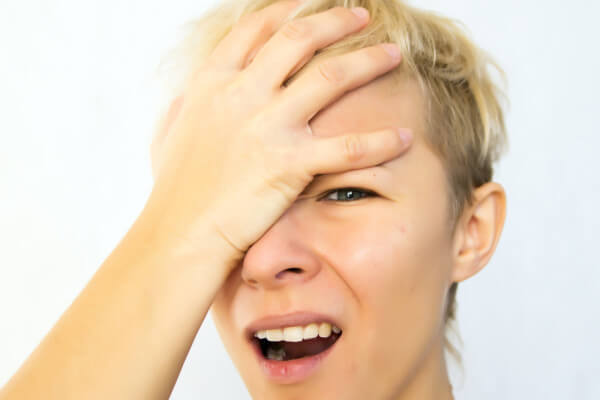 I have a peculiar area of expertise: I know a lot about death. Well, more precisely, I know more than the average person about bereavement, especially sudden, violent bereavement. I have come by this through my own losses, dedicated study, and, especially, through nearly 15 years of experience as a law enforcement chaplain. Law enforcement officers often have the sad duty of performing what is known as "death notification," and it is one they gladly hand off to the chaplain whenever possible. It is one of the subjects I teach at our academy.
A few years ago, I began to receive invitations from members of the medical profession who wished to learn more about death notification. The first time the state's chapter of the American Academy of Surgeons asked me to address their meeting, I was puzzled. After all, these were doctors: highly educated professionals that must regularly (if reluctantly) come face-to-face with death. "Don't you know more about this than I do?" I asked.
Apparently not. So I went and spoke about the very early stages of bereavement: the first seconds, minutes, hours after news of a loved one's decease has been transmitted. And as the assembled surgeons nodded, took notes, and intelligently asked what seemed to me pretty basic questions, I kept thinking how can you not know this? 
We know what we know. And once our knowledge has been integrated into our mental processes, it becomes difficult to return to the time when we didn't know it. Once you've learned to read, for example, you can't not read a passing road sign, a phenomenon that has inspired some truly idiotic educational theories.
And when you encounter someone who seems like a reasonably intelligent, educated person who has no grasp whatever of information that seems essential for living a normal life, let alone having or voicing a political opinion, it just seems bizarre. How can you not know this?
I gave two Ricochetti that disorienting feeling the other day, when I posted my (passionate) opinion on healthcare reform. My new friends, with whom I had happily conversed on other issues, found themselves having to kindly explain how insurance works…in terms a third-grader might understand. Though I couldn't see their faces, I'm quite sure they were staring at their computer screens thinking: How can she not know this? 
One of my correspondents wrote: "Kate, I am giving you the benefit of the doubt that you just spend your time with people who don't think like [other Ricochetti] and I do, because you are obviously quite intelligent enough to have already understood our viewpoint."
I'm sure that if we were having the conversation in person, her voice would have in it the same despair with which my dear husband inquires how it is that I can have lived in our house for 10 years and not know where the furnace is?!
So okay, Ricochetti: What areas of ignorance encountered in others (here or elsewhere) cause you that heart-sinking dismay? And what blank spots on your own mental map would you confess to?