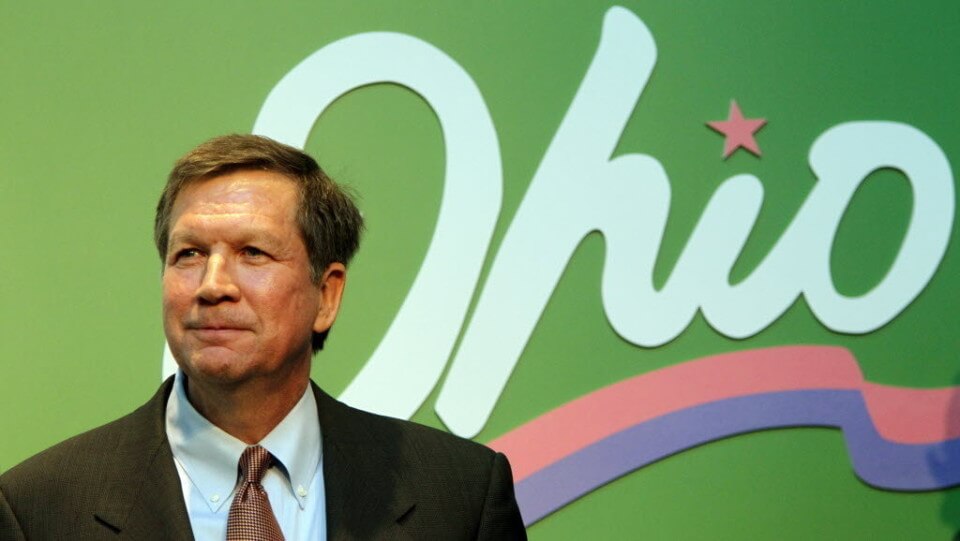 I live in Ohio, where Gov. John Kasich just won reelection by a landslide against a scandalized opponent. I know he's been mentioned as a possible candidate, but I've always discounted him out of complete indifference.
He hasn't been a bad governor by any stretch of the imagination, but he did make one huge offensive mistake by going around his own party's super-majorities to take the expanded Medicaid bait-and-switch from Obamacare. Other than that, I don't really care for his folksiness and he doesn't strike me as charismatic, but that doesn't necessarily mean the electorate will agree.
I recently went to lunch with my adviser. Being a professor, he's right around where you'd expect him politically. He's basically a moderate Democrat. He even knocked on doors to get Obama reelected. But being a physicist, especially the experimental kind, he does have a certain level-headed nuanced way of interpreting things and an appropriate deference to evidence, even when it goes against party orthodoxy.
So it struck me when he confidently asserted that John Kasich would be the next president. His rationale was that Hillary just didn't seem to have what it takes and the lack of any "strong" GOP contenders. This initially struck me as ridiculous, but then I remembered again that I'm not the electorate. Bad things happen when I let my preferences color who I think the rest of America will accept.
My adviser has family in Wisconsin. He scoffed at Scott Walker as "crazy," which I think means "Tea Party Conservative," but I know better than to brush off his impressions even if I disagree with them. I'm afraid his gut reactions are much much closer to the average voter than my own. Other than that, Bush is "Bush," so he's a non-starter. Any other obviously strong candidates are sitting congressmen which, if we're being honest with ourselves, would require a historic shift in presidential dynamics.
So, as much as I don't like it, I'm afraid my adviser might be right. The other major thing Kasich has going for him is he would be guaranteed to win Ohio, and very likely take Pennsylvania as well. That being said, watch out for my longtime dark horse pick for the Democratic nomination, Andrew Cuomo. If it's him vs. one of our senators, I would err on the side of presidential precedent.