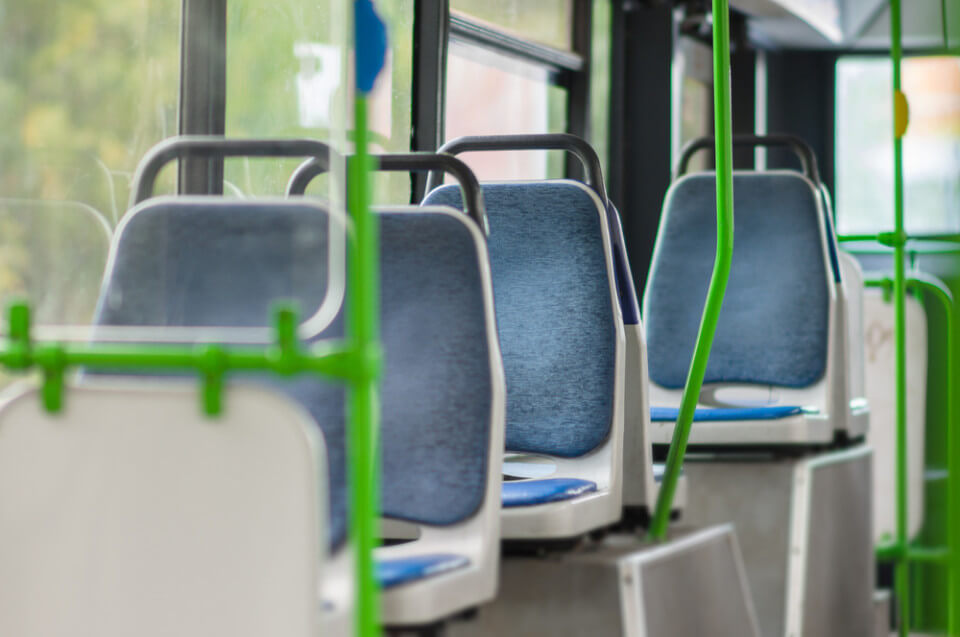 Recently, at The American Interest, Walter Russell Mead highlighted a UK think tank's efforts to persuade the government that buses are superior to trains. "The great train fantasy" is, he argues, preventing us from generating sensible solutions to transportation problems. Trains seem fancy and futuristic, but in reality are expensive and lower-capacity than buses. Also, buses are more flexible. When urban development and demographic changes alter people's travel needs, you can just change the bus routes. It's much harder to reroute a train.
Despite all that, buses still seem déclassé, which is presumably a major reason why trains and light rail continue to streak their way through the dreams of liberal urban planners. Trains seem sleek and streamlined and their doors make that cool whoosh noise. Is the coming technocratic paradise going to run on buses? Yeah, right.
For the record, I personally hate mass transportation. As a mom with several small kids, it's fairly useless to me, and I hated everything about St. Paul's recent light rail project (which, as far as I could tell, was motivated entirely by the argument, "Hey, Minneapolis has light rail, and we're just as wasteful and technocratic as they are"). Meanwhile, the people I know who lobby for more and better mass transport are childless urban professionals whose claim that it's "a quality of life issue" mostly seems to boil down to a demand that we all help offset their transportation expenses so that they'll have even more money for sushi bars and snorkeling trips. (What? No, I'm totally not bitter.)
Nevertheless, as a reasonable person, I realize that mass transport can, in some circumstances, be practical, and open employment possibilities for more than just childless hipsters. Insofar as we're going to have it, then, can we at least do it efficiently?
To that end, I'm trying to think of ways to give buses a makeover so that people will decide that they're cool. One component, obviously, is just good upkeep. The Silicon Valley commuter buses appear to have comfortable chairs and, of course, Wi-Fi. Do many people want Wi-Fi on regular city buses, or is that just a commuter thing? For city buses, it also seems to me that the double-decker would still be more appealing to most Americans (partly because it seems quaint and British), and might be even more so if the top deck had large windows or retractable roofs, making it easier to enjoy pleasant weather on the bus. Pleasant lighting and other small design measures can signal class and comfort in a way that most bus designs currently don't.
Are there other things that might help? Again, my only interest here lies in figuring out how to persuade people to give up on really stupid mass transport projects (like light rail), in favor of possibly justifiable ones like more efficient bus systems. Redesigning buses would probably be worth a little trouble and expense if it could defuse the allure of high-speed rail.