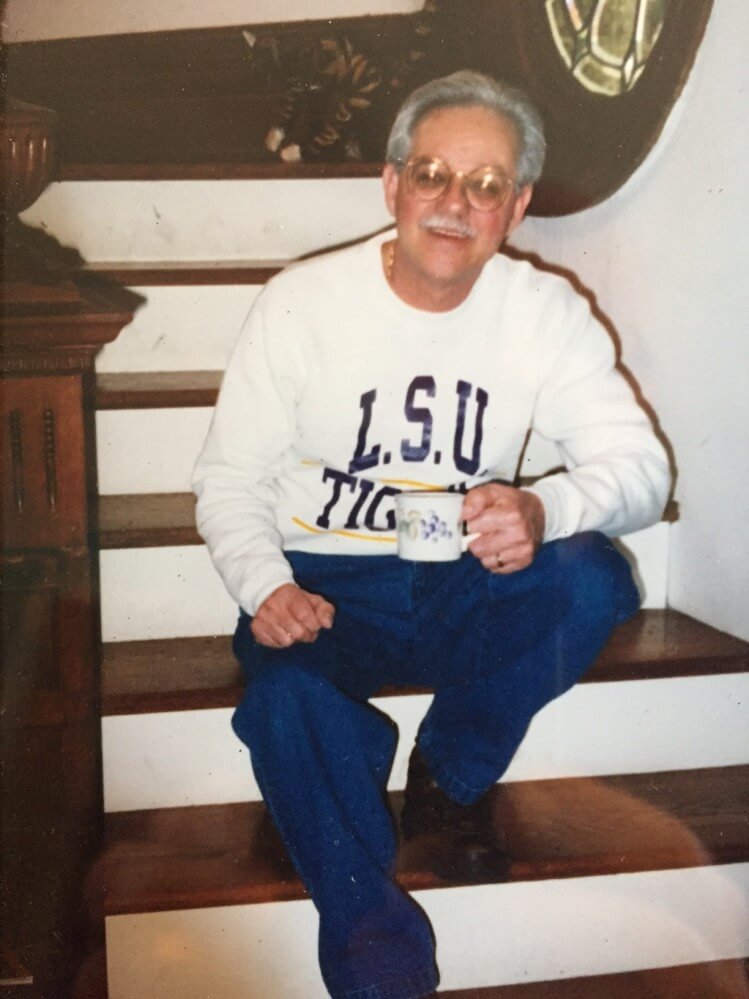 (Note: Over the years, I've written numerous pieces on the adventures of my Dad and I as we travelled the country together in an 18-wheeler. Roughly a year ago, I mentioned that his deteriorating condition due to Alzheimer's, strokes, heart disease, diabetes, and a cacophony of maladies necessitated my drawing the curtain closed around him as far as public updates were concerned. Two days ago, we laid Dad to rest next to his wife of 34 years. After writing his obituary, it was my honor to give the eulogy at the service, the transcript of which follows:)
Our knowledge of scripture leads us to suspect that Heaven is a place where the angels sing. Our knowledge of Jim Carter, on the other hand, confirms beyond doubt that Heaven is now a place where angels also laugh. And so we celebrate a man who spent a lifetime teaching people both to smile and to make music. Someone once described Groucho Marx as guy who would insult a king in order to make a pauper laugh. I'm happy to report that my Dad wouldn't have done that…but would instead have reduced both the king and the pauper to a terminal case of giggles.
The biography is straightforward enough, but it's the background that captivates. Born on June 19th, 1940, to D.P. and Jane Carter, Dad grew up and attended school in Lake Charles, Louisiana where he majored in mischief. It was he, after all, and his accomplice, Arthur Adams, who attached Hamilton Elementary School's mailbox to the top of the school flag pole. And it was he who brought a frog to First Baptist Church one Sunday, and then watched in utter dread as the little fella got loose during the service (the frog, that is, not Dad) and hopped across the entire span of the front row where the deacons sat, so that the congregation saw the back of the Deacons' heads bobbing up and down as they watched that frog come down and make his own profession of faith.
He told me once that some of his earliest memories were of watching his own dad listen to big band records, and how they both especially loved listening to the Harry James Orchestra. Harry James could make a trumpet sing with enough piercing clarity to make the Angel Gabriel himself stop and take note. And if Harry James could do it, he reasoned, so could James Carter, and so began his love affair with music. He sat first chair at Lake Charles High, and became drum major. When he wasn't firing up the crowd with a boisterous rendition of Peter Gunn, he was leading his classmates in various cheers of questionable repute.
For better or worse, life around Jim Carter was never boring. He served in the Army for a short time in the early 60s, and in his later years reveled in the company of other veterans where he would embellish with the best of them. In fact, if I'm not mistaken, I think the main reason things went poorly for General Custer is that he failed to take Dad's advice.
It was while we were children that the music which so moved his heart became intertwined with that still, small voice, telling him that the Author of his talent had need of him. And so, answering God's call in the affirmative, Dad went on to LSU and then to New Orleans Baptist Theological Seminary, launching a 37-year career in the ministry.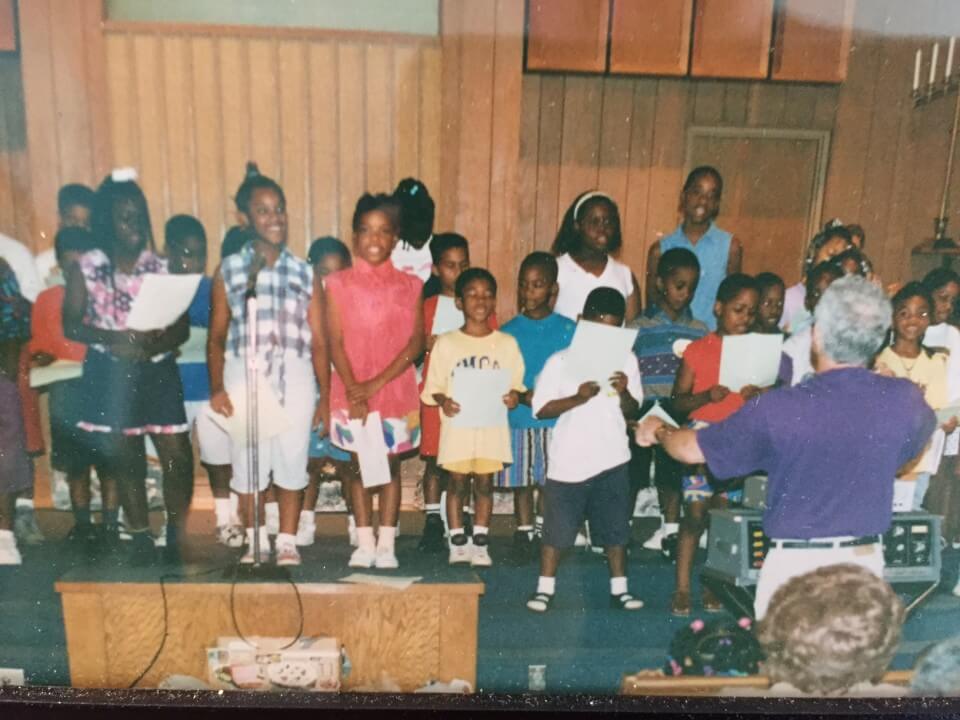 He served as a Minister of Music in churches in Louisiana, throughout Georgia and the Florida panhandle, leading choirs of all ages, teaching voice lessons, conducting orchestras, cantatas, and special musical presentations of every variety, helping people to develop untapped talents and potential, and always…always, making them smile in the process.
But again, it's the glimpse behind the scenes that can tell the measure of a person. I must have been in 5th or 6th grade at the time. Dad was working part-time at a church in Jackson, Louisiana while in seminary. I was dividing my time between my own advanced studies in mischief (having recently gotten in some hot water over placing a whoopee cushion on the preacher's chair) and probing Dad's mind on how to discern right from wrong, and whether to follow one's conviction or follow the crowd.
We were in Dad's little blue mustang…the one with the loud glass-packed muffler on the outside and classical music playing on the inside. "If you want to get along with everyone, don't rock the boat," he told me, "just go along and don't worry about your principles. But if you want a really interesting life, stand up for what's right and you'll never be bored."
Of course he was right. In recent years, following his retirement from the ministry, Dad went on the road with me during my time of driving an 18-wheeler across the country. We listened to Dixieland Jazz while we traveled the country together. I'd blast the air horn on the second and fourth beat of each measure, while Dad tapped out a syncopated rhythm, playing first and second arm rest….and dashboard…and window. And sometimes he'd place one hand under his arm and then flap the other arm up and down and make that embarrassing noise, but,…but never mind.
We used to joke that we were staying one step ahead of the law, but it was only barely a joke. I remember the time we stopped at a rest center on the Pennsylvania Turnpike. We had just got some coffee and were preparing to leave when Dad saw a Cinnabon stand and thought it would be mad fun if he talked Cajun to the clerk and I translated. Now, I'm not an expert on Cajun French, though I have heard some swear words. I'm not positive, but I think Dad was questioning my genealogical legitimacy…and so I told the lady behind the counter that he wanted some cinnamon sticks.
Then there was the time that we were headed out west. We were in New Mexico, I believe, and I noticed that the trees kept getting shorter and shorter, until they were barely trees at all. I reminded Dad of all those old westerns, where they would take the outlaws and hang them from a tall tree. How could they do that, I asked Dad, when the trees were so short? We agreed that the cowboys were most likely midgets. "But I still don't understand how they hung them," I continued. "It was simple," Dad said, "they just kicked the shetland ponies out from under them."
It was early one morning on the outskirts of Cleveland, and we were walking across an icy parking lot toward the truck stop for a cup of hot coffee. I was trying inconspicuously to keep an eye on Dad lest he lose his footing and slip down on the ice. It was no use. He saw what I was doing and remarked that he could remember a time when I was a little boy and he would watch to make sure I didn't fall and hurt myself, and now here I was returning the favor. There were so many favors to return, though.
His earliest memories were of his father listening to big band records. My earliest memories are of sitting on Dad's wooden shoe-shine kit and watching him play "Stardust" on his trumpet. I remember the rich sound of that horn as clearly as if the notes had just now sounded. And I remember hugging Dad around the kneecaps because that was as high as I could reach. But I especially remember the smile in his eyes…those were the smiling-est eyes I had ever seen.
Last week, when he came out of sedation, my sister and I were in the room with him. He saw us, and that wonderful smile came back…and, for an instant, I was that little boy again, sitting on that wooden shoe-shine kit, basking in the warm and gentle gaze of my father. My sister and I promised him that he wouldn't be alone, and we kept our word. Late that Friday night, with family at his side, he took his last earthly breath, and began basking in the gentle gaze and love of the Heavenly Father. Our chief consolation lies in the assurance that the greatness of our loss is the measure of Heaven's gain..and the hope that Dad's memory will be second only to his presence, because if you knew him, no words were necessary, whereas if you didn't, no words are adequate. Without doubt, Heaven is now a happier place, and we who are saddened that our world has become a bit darker in his absence, rejoice not only in Dad's victory, but in our salvation, and the knowledge that we will see him again in a place that knows no sorrow, and where the spirit is unblemished by heartache. "Now cracks a noble heart," wrote Shakespeare, "…And flights of angels sing thee to thy rest." I love you Dad.