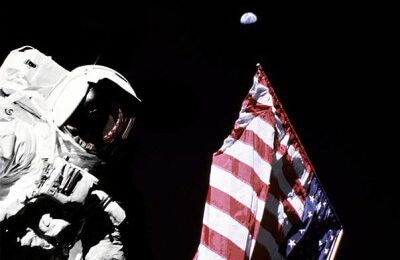 Some time this month — perhaps this Friday — an American space company will attempt to land part of a launch system on an autonomous drone ship in the Atlantic, the first time any system has landed on a hard surface since the final Space Shuttle flight. Its goal is to dramatically reduce the cost of launch by reusing the stage. Later this summer, that same company plans to test a new launcher that will deliver over 100,000 pounds of payload to orbit, the largest rocket since the Saturn V that took astronauts to the moon. About the same time, a NASA probe will fly past Pluto a mere 6,200 miles from the surface, giving humanity its first close look at our distant neighbor. At least two — perhaps three — new commercial capsules are in development to take NASA astronauts and private citizens into space, ending our dependence on the Russians to get to our space station. In Mojave, California, a small rocket plane is in the last stages of construction before taking passengers into space for less than $100,000. The billionaire founder of Amazon.com has his own rocket company developing new engines and new vehicles, with the goal of putting millions of people into space.
But despite all this, some ostensible conservatives continue to act as if America's space activities are in eclipse. When you bring up the topic of space policy with them, the only thing they seem to know about it is the (completely false) notion that NASA's primary mission is "Muslim outreach." As the latest example, I was recently compelled to dismantle a foolish and ignorant piece at The American Spectator. As I conclude over at PJMedia:
In the Bush administration, many of us used to mock the left in their BDS — Bush Derangement Syndrome — in which all ills of the world could be laid at the feet of the president. At least when it comes to space policy, too many conservatives suffer from ODS, which is too bad, because there are serious problems with our space policy. But they have nothing to do with who is president, and everything to do with anachronistic and, frankly, unconservative views of what we should be doing in space, based on Cold War events of half a century ago. Willingly publishing the kind of ignorance above once again demonstrates the unseriousness of many conservatives about what should be a serious topic, and just makes it that much harder to have an intelligent discussion. And reading such a terrible piece makes me question everything else that The American Spectator publishes. Its editors should be ashamed.
As I've often noted, space is actually one of the few things that Obama hasn't screwed up, probably because he doesn't care about it. Let's hope he doesn't develop an interest in it.
[Wednesday-morning update]
The American Spectator has published a response from tech journalist Doug Mohney. Colebatch remains clueless.
Image Credit: NASA, via Wikicommons.