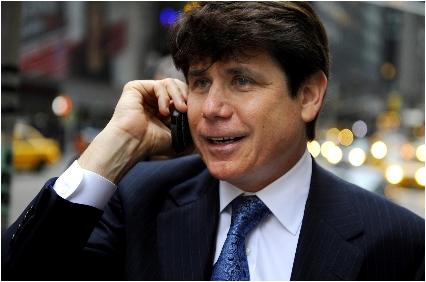 From national holidays to team mascots, the other side has made so many words and phrases verboten that I have to Google the acceptability of my speech before opening my mouth. I try to not make a habit of contributing to this intolerance, but I'm willing to make one exception: I think the phrase "public servant" is counterproductive, destructive, and should be banished. Since I'm not one to go for a typical New Year's resolution of self improvement — too much of a lost cause at this point for that to be much help — my resolution this year is to do my part to make "public servant" politically incorrect in 2015.
The reasons for this are that the qualifications for becoming a public servant seem to be as follows:
Being incapable of gainful employment outside government or the various organizations (think tanks, lobbying firms, etc.) that feed at its trough;
Viewing the taking money from one group of citizens and the giving it to another as "making a difference";
Maintaining two addresses, one in the area you supposedly represent and one where you actually reside; and
Becoming incredibly wealthy while (supposedly) subsisting on a public wage.
This is no way to run a republic.
My thoughts on this subject may put me in the minority even at Ricochet, where this term can be heard as one of endearment on podcasts. "Public servant" seems to be used as a catch all excuse for someone on "our side" whose only qualification for running for office is experience running for office. I may be a bit puritanical, but I think we can do better than cheering on the red team's career politicians in favor of the blue team's career politicians.
So, after some champagne and that first midnight kiss, close your eyes and imagine a republic governed by men and women who are granted respect but are not placed upon pedestals of glorification based on a lucrative career in government "serving" the people.