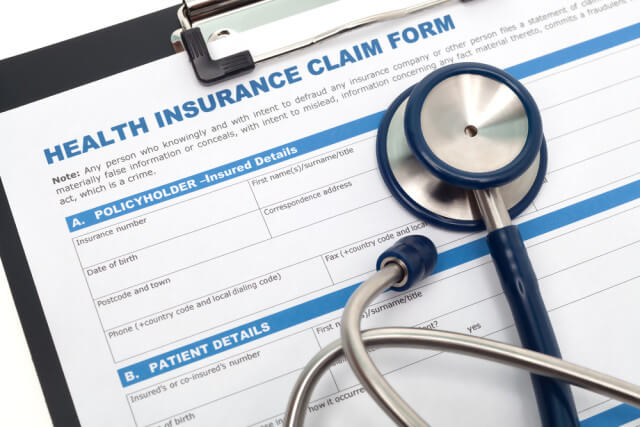 For thousands of years, the question of healthcare has been basically irrelevant. If you got seriously ill, your death or survival — usually the former — had little to do with how much care you received, and it didn't matter if you were the King of England or an American slave. People may have thought healthcare was important, but it didn't really matter; environmental factors such as general health and diet, shelter, and workload mattered much more. To put it in perspective, most of us can count how many times we would have already died had we lived 150 years ago. For me, the score is two: I've had appendicitis and bacterial pneumonia so bad I was coughing blood. Neither was tremendously problematic or fearsome.
Because we've made such remarkable progress, healthcare matters. That progress is broadly the result of two things. The first is evidence-based medicine. In the late 1800s, somebody did a study and realized that outcomes were no better if you went to a doctor for treatment. That didn't speak well for doctors. More recent studies have shown the same thing for Medicaid: outcomes are better for people who are totally uninsured rather than for those on Medicaid.
The second is market-based incentives. Here is an examination of health care innovation since World War II (after which, many countries nationalized care). Of 22 major advances, 17 were first applied in the U.S., four occurred in mixed public-private healthcare markets, and one occurred in a fully nationalized market (the artificial cardiac pacemaker). It's safe to say that — absent free markets — we wouldn't be debating health care as public policy because there'd be nothing worth arguing over.
So we find ourselves at a crossroads. On the one hand, healthcare matters because healthcare protects life (and, in my reading, it is our obligation to protect). On the other, the reason healthcare protects is because market dynamics have spurred and rewarded creativity. This problem is a very clear example of the tax, education, and life-related challenges we face in so many spheres: protection and regulation limits advancement and yet we have a duty to protect and regulate.
How do you square these demands? Most analysts see a set pie. You either ration healthcare and distribute it "evenly," or you force people to pay for it, which guarantees that it will be distributed unevenly. People on the Left will claim that denying healthcare can be denying life. Those on the Right claim that nationalizing healthcare will freeze development and create an inefficient and politicized system that caps their right to life. Both sides are correct.
My experience with public, semi-public, and private organizations has demonstrated that directives from on-high — whether an insurance company or a government — are nowhere near as effective as market competition in driving innovation and price reduction. Bureaucracies reward the good story, the good excuse, and the effective covering of one's rear end. In a business, those things – when your customers have choices – lead to the end of the business.
Prior to the reforms that culminated in Obamacare, the American system had incentives. Invent something with a better outcome and you can charge through the nose. For example, a new Hepatitis A drug (sofosbuvir) costs $80,000 for a course. While its target market tends to be poor, the insurance and/or government had to pay for things that are more effective. Thus, they made the payment. If you forced them to charge much less, they might not have developed the drug in the first place – and then nobody would get its benefits.
But not every private market is built this way.
In Australia, the government had a set price it would pay for any given service. It would only cover part of the cost, but you could also buy private insurance and then you would be responsible for whatever remained. In many cases, you'd pay the whole sum up front and then go to the insurance and government offices and collect the amounts they'd pay. This gave you an incentive to shop around. In one case, surgery was $1,800. The government paid $600, insurance $300, and the patient paid $900. Because there was competition, the price was lower than it would otherwise be (the same procedure in the US cost about $15,000). In another case, there was an individual who was in ER isolation for two days. The total bill was about $1,300. He was a foreigner and received no subsidies. But because there is price competition, prices are lower.
The same principle applies in laser eye surgery (where costs tumble with risks) and plastic surgery and dentistry (where outcomes and comfort have improved significantly while costs have risen at a slower pace than elsewhere in healthcare). In these markets, insurance often doesn't pay, which ensures price and outcome competition other U.S. markets lack.
This price competition is attractive. But the fact remains that Australia also rations public healthcare, fights about services and rates, and solves things that should be solved in the market through the political process. While they are very innovative in driving down costs, none of those 22 major innovations I mentioned earlier happened there.
Another model is to have the government pay 90% of the median cost for an individual procedure (which sounds like Medicare) while allowing the doctor or hospital to charge extra (which doesn't). The idea here is that you could charge extra, but anything extra would come out of the patient's pocket. This would drive down costs and increase financial innovation.
The difficulty is in the details, particularly the coding. With Medicare, each procedure has a different code. This creates some problems. First, it's a bureaucratic nightmare. Second, fraud is as simple as adding a few unnecessary or marginal services to the bill; the customer doesn't pay, so he doesn't really care. Third, adding new procedures or changing the compensation for existing ones becomes fodder for political wars and favoritism. Fourth, pricing isn't so easy when you have vast differences between healthcare marketplaces. Fifth, it incentivizes cost-reduction for existing procedures more highly than creating new ones that might better serve the patient. Sixth, it undermines the profit motive, as the reward for creating a cost-saving procedure is to have the price of compensation reduced as soon as the code fees are adjusted.
Fortunately, there is a better alternative even if, like me, you think life-saving healthcare should be publicly funded. This is not like paying for food for everyone: food is a predictable need, a regular driver to life's potential. But life-threatening health problems often hit suddenly and at tremendous cost. However, not all healthcare falls into this bucket. Routine checkups, medications for conditions normally addressable by lifestyle changes, cosmetic operations, and even disability treatments all fall into different buckets.
The public obligation, therefore, should be focused on saving lives with other needs receiving less support (if any). In some cases — such as disability — it would be appropriate to factor in one's potential future earnings when considering what to pay for; it makes no sense, and wastes others' earnings, to pay $1 million to repair a man's knee if he's only going to create $500,000 of future value.
With all this public spending, how do you incentivize the private market to both improve outcomes and cut costs?
The answer is simple. Create codes, not for procedures, but for conditions. When somebody comes in with a suspected heart attack, they get a code attached to the condition. The patient is then granted immediate access to a health account worth 90% of the median cost over the last five years of treating that condition. Compensation could be adjusted for location, degree of responsibility (i.e, it should be lower for injuries stemming from a drug overdose or reckless driving), and compound conditions (e.g. obesity and heart attack) based on national modeling of associated costs. Some diagnoses and payment periods would be short (e.g. "suspected heart attack") and some are long ("prostate cancer.") In order not to impose on the delivery of care, diagnoses would be able to be backdated. If the condition is not life-threatening, but productivity-threatening, then the lower of 90% of the median cost or the individuals' expected future production would be used to determine public support for a repair.
The patient can then spend those funds as they see fit. More importantly, if they wish to spend more to receive better care, they are free to do so; and, if they spend less, they keep the difference. This sort of approach to compensation has some precedent.
With this approach, there are many fewer codes, better incentives, and more patient choice. Even the destitute can afford just-below-average care, while those who have means can purchase superb healthcare if their provider is innovative about cost (rather than just a provider of cheap services). A prime example of this would be India's Dr. Devi Shetty who inspired this very short story.
The result: greater quality healthcare at a continually reduced price. For everyone.