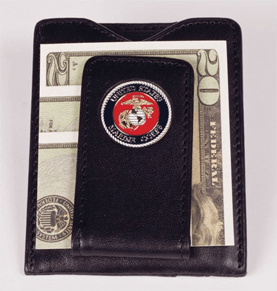 My son, a Marine, is home.
The school he is attending shut down for the holidays. But since he has so little time in, he didn't have enough liberty accrued to stay for the entire time between Christmas and New Year's. To pull it off, he got a temporary duty assignment to the local recruiting office.
He gets up every morning and does the rounds with his Staff Sergeant, looking snappy in his uniform, talking to kids about his experiences at Parris Island, and his current schooling.
For lunch he's been on his own. He's been in a different local eatery for each of the last five days and — for each of those five meals — he's never pulled money out of his wallet: for five days straight, he's been told it's all been taken care of. Every single time.
I've got a nice hometown.