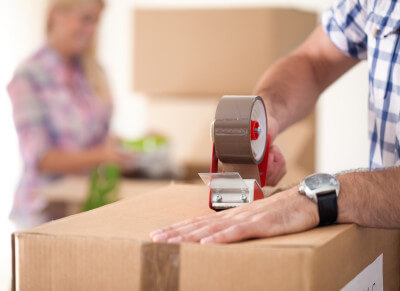 Peter Maurin and Dorothy Day said that a good culture is one that makes it easy to be good and a bad culture is one that makes it easy to be bad. As conservatives, we know that culture does not come from above. Rather, the culture — good or bad — is a composite of all of our little decisions. No one action makes the culture bad or good, but they still move the culture, imperceptibly, in one direction or the other.
An anecdote: Mrs. SoDak and I will have been married 25 years this spring. When we were engaged, I went to rent our first apartment. When I mentioned that we would be getting married at the end of the month but beginning the lease at the start of the month, the landlady straightened up, looked squarely at me, and asked if we would be living together before the wedding day. When I replied that Mrs. SoDak would be living with her parents until the wedding night, she relented, though she still required that I bring in a wedding license to prove that we would in fact be married before she moved in.
These days, she would be sued for housing discrimination but, at the time, it was a completely normal part of the cultural landscape. It was completely reasonable to do as you wished with your private property and it was completely normal to frown on cohabitation. That little incident was just one among many, many examples that encouraged marriage and discouraged cohabitation.
It would have been far easier for her to have looked the other way, taken my money, and not questioned our living situation. Yet she did something that must have been pretty uncomfortable for her. That small action did not have a noticeable effect on the world, but millions of such actions kept culture intact, fidelity encouraged, and family strengthened.
I think of such actions as "cultural data points" that can be used to draw a "line of best fit" on a graph. Even though there were plenty of outliers, the cultural line of best fit of 25 years ago encouraged chastity, marriage, and family. In the past, one had to make a decision to cross the line and cohabitate. Now, one makes a decision to not cohabitate.
There is a data point that has inspired this post. My nephew is looking to move off campus to a house with five other men. They are all 19-20 years old. One of the men wants his 20-year-old girlfriend to share his room with him. No one wants this situation — except for the couple, of course — but no one feels they can object without opening themselves up to the same kind of stigma they'd receive for being an open racist. That is how weak our moral code has become.
My question: How much responsibility do we have to go against the tide in these small little decisions, especially when we are only indirectly cooperating in evil? For my example — to avoid providing this example to his younger siblings, cousins, and the world — my nephew would have to pay more rent or (gasp!) live in the dorms. Fairly steep price to pay when his cooperation with this is pretty indirect.