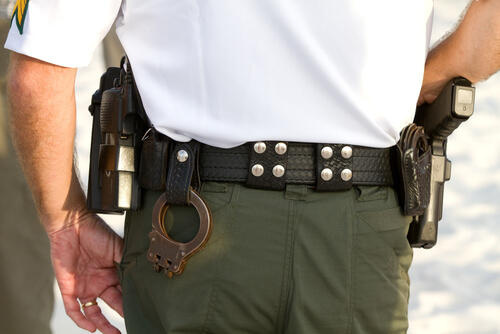 The next time you hear someone complain that police officers are always looking for an excuse to shoot people, ask them to consider recent events in California.
On Oct. 24, Deputy Danny Oliver, of the Sacramento County Sheriff's Department, and Investigator Michael Davis, of the Placer County Sheriff's Department, were shot and killed by Marcelo Marquez, a twice-deported illegal immigrant from Mexico.
On Oct. 28, Deputy Eugene Kostiuchenko, of the Ventura County Sheriff's Department, was struck and killed by a car driven by Kevin Hogrefe, who was allegedly drunk at the time and fled the scene.
Also on Oct. 28, Officer Shaun Diamond, of the Pomona Police Department, was shot by David Martinez, a member of the Mongols motorcycle gang. He died yesterday.
Cops looking for an excuse to shoot someone surely had one in all of these incidents, yet all of these accused killers were captured by police without suffering so much as a scratch. In the second and third of these incidents, the accused were captured by officers who had witnessed the crimes, but who nonetheless made the arrests without using force.
By all means, hold cops accountable for their misdeeds, but don't overlook stories like these.
Image Credit: Shutterstock user Steven Frame.