Coaches, CEOs and campaign managers often tell their charges, "never let them see you sweat." Cool confidence rattles your opponents, making them second-guess their game plan or poll numbers.
The opposite of this air of inevitability is the flop sweater. A rookie stand-up who realizes the audience isn't getting his jokes. The boxer begging his trainer to call the fight. Or, Wendy Davis.
Last week the Texas Democrat attacked her opponent Greg Abbott for somehow profiting off the accident that confined him to a wheelchair. Pundits from the right and left groaned at the ugly "Hail Mary" ad and wondered how this darling of the coastal elites had sunk so low. What they didn't realize is that Ms. Davis had not yet begun to sink.
Today on Twitter, the pink-sneakered abortophile tried a new attack on her Republican gubernatorial opponent: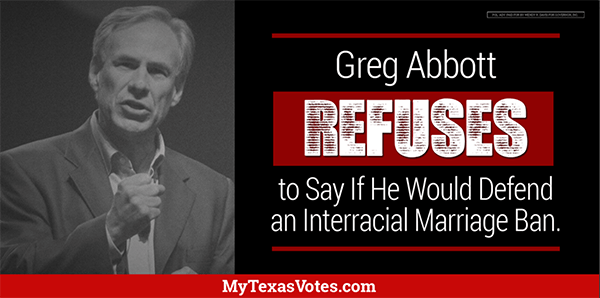 Did you see that? Well read it again because decades from now, poli-sci professors will mock this ad to your grandkids. Again, all of political Twitter was unified — a rare occurrence — in contempt for Davis' embarrassing face plant. Since Abbott is married to a Latina, perhaps he never saw a need to mention miscegenation on the campaign trail — much like every other politician outside of the O Brother, Where Art Thou? script.
A few hours later, Team Wendy released another bizarre attack on Abbott via press release: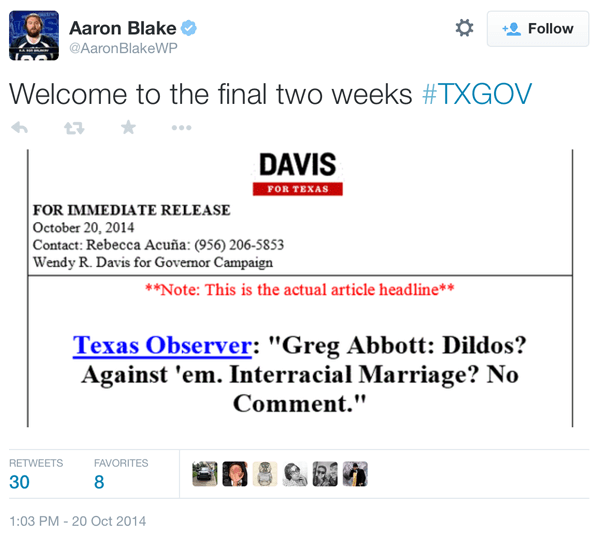 This is not the closing message of a winning campaign. But I'm glad to see Christine O'Donnell's campaign team find work again.