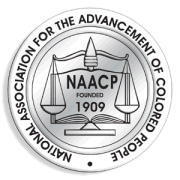 Last year, a pro-life blogger posted an essay at LifeNews with the title "NAACP: National Association for the Abortion of Colored People." The author, Ryan Bomberger (an African-American) took the NAACP to task for its cozy relationship with Planned Parenthood and other pro-abortion groups:
They'll beat the drums of economic, social and environmental "justice" while over 360,000 black babies, annually, never get a chance at one of the few Constitutional rights that actually exist—the right to Life. . . .At a time when 72.3% of black children are born into homes without fathers and (in some places like Philadelphia) 50% of viable black pregnancies end in abortion one would think protecting future generations would become a national emergency for this historic organization.
How did the NAACP respond? They sued Bomberger's organization, the Radiance Foundation, for trademark infringement because the essay's title took the NAACP's name in vain. The title, of course, was good old-fashioned parody, akin to calling the ACLU the "Anti-Christian Lawyers Union."
Parody has long been held to be protected speech, but the NAACP — unable to debate Bomberger on the merits — went after him and Radiance regardless. In June, federal judge Raymond Jackson ruled against Radiance, finding that the post infringed the NAACP's trademark and brushing aside Radiance's First Amendment claim. The case is now on appeal to the Fourth Circuit, as reported by Eugene Volokh (who supervised a student amicus brief in the case).
Let's hope the Fourth Circuit overturns the shameful district court opinion. If not, perhaps the GOP can sue the Daily Kos for referring to it as "Greedy Old Plutocrats."
Image Credit: "Naacplogo" by http://blogs.trb.com/features/family/parenting/blog/BlueManGroup.jpg. Licensed under Fair use via Wikipedia.