This map, from Pew researcher Conrad Hackett, tells an interesting story: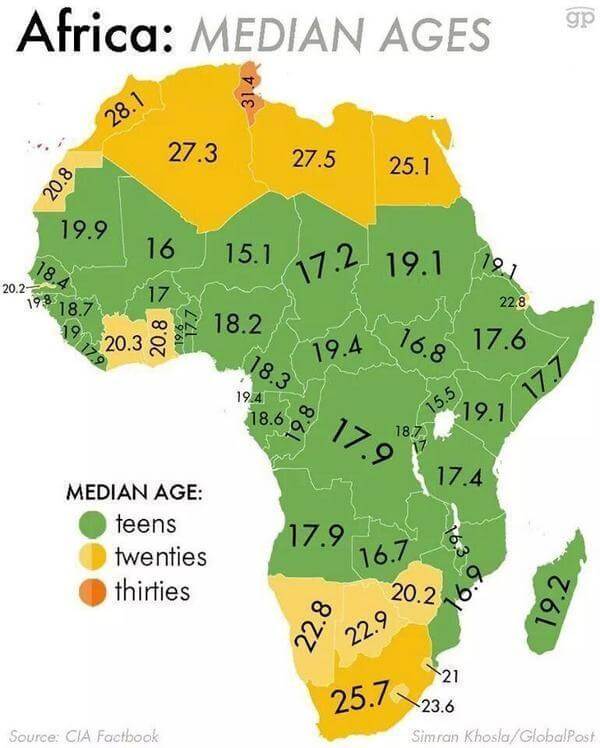 The median age in the U.S., he points out, is 37. The vast swath of green in central Africa — ground zero of the Ebola epidemic — is the youngest.
Meanwhile, the next youngest place on earth is Afghanistan, where the median age is 18.1.
The rest of the world is conveniently mapped here — but, SPOILER ALERT! — you're in the old part. Not the oldest — that's Canada and Europe. But old.
Two interesting data points, one worrying, one simply baffling:
Worrying: Places in trouble — where disease and civil war and extreme politics are the order of the day — are the youngest.
Baffling: China and the U.S. are about even in the median age department. But, of course, China has almost quadruple the population of the United States. Which suggests that the widely quoted insight, "China will get old before it gets rich," may be correct. But we'll be getting old along with them. Looking at the map, though, it's hard to spot another country — maybe Brazil (median age: 30.7) or India (median age: 27) — that's showing economic growth and has a young population to fuel its continued expansion. So here's what's baffling: where, in the future, will the growth come from?