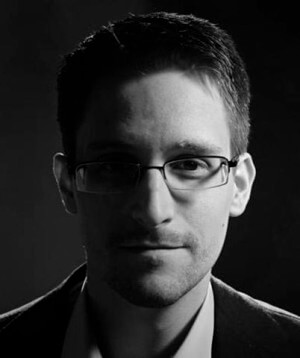 In his relentless drive for relevancy, NSA-leaker Edward Snowden has injected himself into New Zealand's politics on the eve of its general election. Appearing on Monday via video link at an event hosted by fellow fugitive Kim Dotcom — who is wanted by U.S. prosecutors on piracy charges — Snowden alleged that Prime Minister John Key and senior government officials lied to the public about the activities of New Zealand's spy agency, the Government Communications and Security Bureau (GCSB).
Snowden — who was joined by the reporter-activist Glenn Greenwald and Julian Assange of WikiLeaks fame — claimed that the GCSB was planning to implement a system of mass surveillance of its citizens with the help of the NSA. According to Snowden, the GCSB "is directly involved in the untargeted, bulk interception and algorithmic analysis of private communications sent via internet, sattelite, radio and phone networks".
How does Snowden claim to know this? As an NSA analyst, he had access to a mass communication tool known as "XKEYSCORE" that the U.S., U.K., Canada, Australia and New Zealand use to share data. The government has been quick to repudiate the veracity of the allegations regarding this specific program. After Snowden attempted to substantiate his claims with stolen NSA files, Key declassified relevant documents.
This whole affair is unlikely to be entirely cleared up before Saturday, when Kiwis head to the polls. But will if have any effect on the result?
The New Zealand Left, particularly the liberal Labour Party, hoped that the public doubt created by the Snowden fiasco would spell trouble for Key's center-right National Party, which looked very strong in polls going into this final week. But Snowden's case has been undermined by the general unseriousness that the public attaches to his facilitator, Kim Dotcom; it will likely prove too little, too late to dent Key's record, much less keep him from a third term in government.
But there's more foreign meddling. In a bizarre twist, the rapper Eminem is suing the National Party for allegedly breaching copyright by using his song ("Lose Yourself") in a campaign ad. Who knew NZ politics could get this interesting?
Image Credit: "Edward-Snowden-FOPF-2014" by Freedom of the Press Foundation – Freedom of the Press Foundation. Licensed under CC BY 4.0 via Wikimedia Commons.