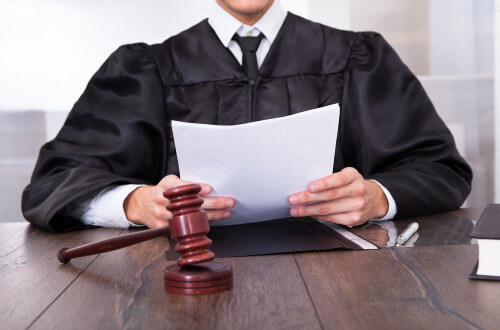 A couple weeks ago, the Seventh Circuit Court of Appeals struck down statutes in Indiana and Wisconsin that limited marriage to one man and one woman. It's pretty much "same stuff, different day," and I'm not much interested in substance of the decision. The way things are going, national same-sex marriage is all but inevitable, though it's troubling that the issue should be resolved in federal court. As I read the Constitution, this is an archetypal issue for the states, but that's probably a losing cause (at least in the short term) now that unelected judges with a clear agenda have asserted their powers as Philosopher Kings.
However, the Court did a great deal more than just overturn the collective wisdom of the electorate in Indiana and Wisconsin. The Court basically eliminated "tradition" as a restraint on power and, by extension, engaged in a preemptive strike against those who think the past is a road map to the present and the future. I'd go so far as to say that the Court has initiated a war against humanity.
Liberals, and some libertarians, are gaga over the rough treatment the court gave to the Assistant Attorney General who argued for the restriction. Columnist Steve Chapman laughed it up in a column at Reason, but this really isn't a laughing matter.
You can listen to a number of clips of Judge Richard Posner speaking from the bench here, but the most important clip is the one below where the judge asks "Can tradition be a reason for anything?:
It appears Posner — oblivious to the fact that his job and his power are almost entirely grounded in tradition without which he would be impotent– suffers from a severe irony deficiency.
Tradition is not, as Posner implies, just a bunch of old stuff. Tradition is the foundation of rational conduct, and the means through which mankind passes on the social capital which has accumulated through the experience of thousands of generations that have already confronted the vicissitudes of life. As T. S. Eliot noted in the context of poetry: "he is not likely to know what is to be done unless he lives in what is not merely present, but the present moment of the past… not of what is dead, but what is already living." (emphasis added).
But for a judge to say that tradition "proves nothing" is beyond irony, it is meshuga.
I can't prove to Posner that addressing him as "Your honor" is scientifically valid, nor offer a study to show the benefits of judicial robes. But I have little doubt that justice would suffer should lawyers open with the phrase "Hey Dick, how's tricks, how's tricks?". Or should judges shed their traditional black robes in favor of hot pants and rainbow tank tops?
There can be no doubt that the loss of essential legal traditions would destroy the courts. The doctrine of stare decisis, for example, requires courts to abide by prior decisions and the rulings of higher courts. The doctrine emerged from centuries of common law jurisprudence, a legal framework steeped in respect for tradition.
It's nearly impossible to define tradition in rationalist language. Burke explained that traditions — though he used the word "prejudice" synonymously — are "cherished because they are prejudices and the longer they have lasted, and the more generally they prevail, the more we cherish them."
Why? Because:
We are afraid to put men to live and trade each on his own private stock of reason: because we suspect that the stock in each man is small, and that individuals would do better to avail themselves of the general bank and capital of nations and of ages.
Critics of tradition insist, of course, that those who adhere to past wisdom are cranky old know-nothings. In a sense they're right. A traditionalist will agree that he knows only a little: that is his greatest virtue. Traditionalists are pessimistic by nature, and cautious out of prudence. Adam Smith said "it is acquired wisdom and experience that teach incredulity, and they very seldom teach it enough." For this reason, a traditionalist is humble because he knows that unrestrained novelty invites disaster.
None of which is to say that traditionalists are just sticks in the mud. Burke sided with the American colonies before the Revolution, and worked to bring peace between them, Parliament, and the Crown. But his position was firmly anchored in tradition. He defended the colonies because the colonists were Englishmen who were owed their traditional rights. As he put it, the colonists "are not only devoted to liberty, but to liberty according to English ideas and on English principles." More simply, they insisted on English traditions.
In the face of the superstitions of the eager innovator, tradition should be seen for what it provides: knowledge. The world, and every nation that ever sat upon it, generates social capital, and tradition is the trustee's tool through which he protects the corpus, and thereby insures the continuity which is indispensable to ordered living. In Jonah Goldberg's phrasing "Social capital has a compound interest rate all its own."
Goldberg also notes that "old things also attract barnacles, hard to remove and easy to confuse with the structure itself." Those barnacles must be removed, and sometimes the hull will be damaged. But it's best to understand the shape and substance of the ship before you light up a torch to remove those "useless" things.
Posner should think again.