I'm not persuaded that but for social media, we wouldn't notice that the world's a bit of a mess. But for a change, let's leave Obama out of this.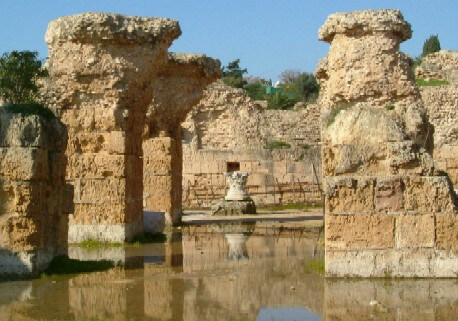 Whether or not the circumstances objectively warrant our sense that the world is falling apart, few of us feel we're living in the best of times. No doubt, we enjoy standards of health care, hygiene and physical comfort that would have astounded members of any previous society; no doubt, we enjoy extraordinary personal freedom; no doubt, we live in interesting times. But would anyone here disagree that we are nonetheless fearful, insecure, contentious, sour and pessimistic? If we are not worrying about war and terrorism, we are worrying about losing our jobs, nuclear proliferation, and cultural rot. Perhaps the cause of this is social media, perhaps not, but everyone senses this mood of deep unease, of constant self-reproach.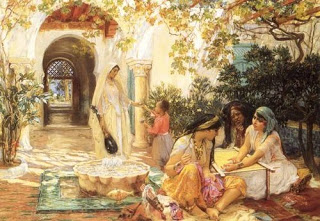 Let's think about this in a different way. In rare moments in history, ordinary men and women have been uncommonly contented. By contented I mean precisely what those men and women meant: This is not my judgment of them; it is their judgment of themselves, reflected in their letters and their arts. They were contented with their social and political lives. They found their daily activities pleasurable. They considered themselves remarkably fortunate to be alive at that very moment, in that very place. They were sunny in disposition, at peace with themselves, and above all, optimistic. I'm not concerned here with the occasional contented individual, but with contented societies, ones that really existed. Historians and journalists are drawn to the awful—to brutishness and malaise, to war and plagues. There are fewer books about contented times. But these periods did occur, casting a warm golden glow over what is otherwise a long depressing slog.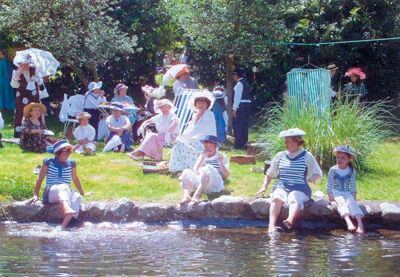 What makes a moment in human history one of the best of times? Certainly not scientific achievement or brilliance in the arts. Europe in the 17th century was a time of unparalleled scientific advances, but very few men and women alive then thought their epoch splendid, or comfortable, or even decent. Fifth Century Attic Greece was the most brilliant society ever known, but it was a world in the process of destroying itself, and everyone knew this, and so no one was happy in the plain, ordinary sense of the word.
I can think of perhaps five or six such episodes in world history. I propose:
Rome under the Antonines, from roughly 160 AD to 220 AD.
Baghdad under the Caliphate, from roughly 800 to 1000 AD.
Western Europe under the peace of Innocent III, from roughly 1200 to 1300.
France during the Belle Époque, from say 1880 to 1914.
Vienna under the Emperor Franz Joseph, from 1865 to 1914.
The United States under Dwight Eisenhower, from 1952 until 1963.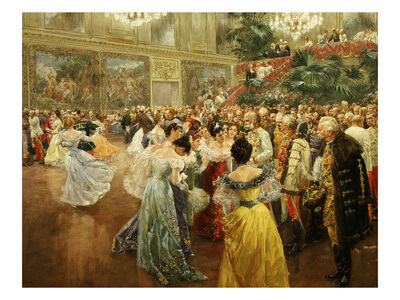 My list is obviously arbitrary: I haven't included certain civilizations, Chinese and Indian civilization in particular, because I don't know enough to make a case for them.
What do the periods above have in common? I note the following, and suggest that in all likelihood, these will be common features of all happy times:
The best of times were placid. There were no major wars, civil upheavals, revolutions or epidemic diseases.
The best of times were times in which change was incremental and slow.
The best of times were times in which there were stable, long-lasting structures of civil and religious authority.
The best of times were times when popular moods were neither cynical nor ironic, but rather earnest and dutiful.
The best of times were times in which the arts of civilization—art, music, literature, but also woodworking, ceramics, pottery, cooking—flourished unobtrusively.
The best of times were times in which religion was accepted as an aspect of life, but in which conformity to religious doctrine was not enforced beyond certain limits.
The best of times were times of strong but limited state power.
The best of times were times in which a strong and respected military kept external enemies at bay.
The best of times were times in which both state bureaucracies and state legal systems functioned efficiently and were seen to function efficiently.
The best of times were times in which marriage was seen as the normal standard of adult life.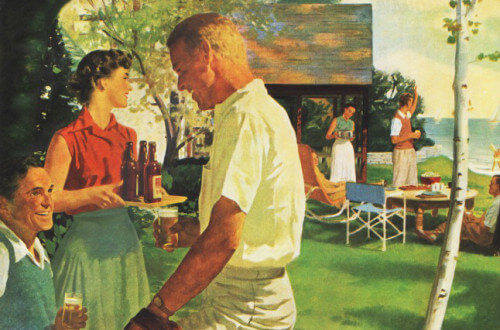 What do you think were the best of times, and why? Remember: I am not looking for times of genius, greatness, or heroism: I am looking for moments of general human contentment. I'm looking for moments that were dominated by vibrant and attractive men and women, people who were life-sized, engaging, personable, decent and accessible, but not by ones who were larger than life—those types, for better or worse, tend to occur in the worst of times.
Now here are the rules: Your entry must…
Make a case for the period, in general, in fewer than 200 words. No copy-pasting, and no linking. Your own words only.
In a separate comment, illustrate the contentedness of an ordinary man or woman of the epoch by appeal to their letters or their arts. (Copy-pasting is obviously fine.)
I repeat: two comments total to argue for one epoch: one for your argument, one for your example.
You may make the case for multiple epochs, but each requires a separate comment and separate example.
The present time is excluded. I know some of us are very contented. But we're "occasional contented individuals," not a contented society.
The winner will receive this highly attractive and coveted image of a trophy. 
Have a contented weekend, Ricochet!