Last year, my wife and I went to the New Hampshire Crafts Fair. We bought a couple of small things, but mostly spent our time ogling hand-crafted products — particularly wooden tables — that were both beautiful and well outside our budget.
Though most of the craftsmen were old boomers, there were a few our age. One in particular was a bladesmith who had quit a financial services job in Boston to turn his hobby of knife-making into a full-time business. Zack now forges his own metal and handcrafts the blades and handles himself. I'm no expert in knives, but the quality was clearly amazing: perfectly balanced, razor sharp. But, just as we had to pass on the handcrafted furniture for now, I had to resign myself to sticking with my CRKT knives for the time being — and praying that Zack is successful enough to be in business when I can afford his work.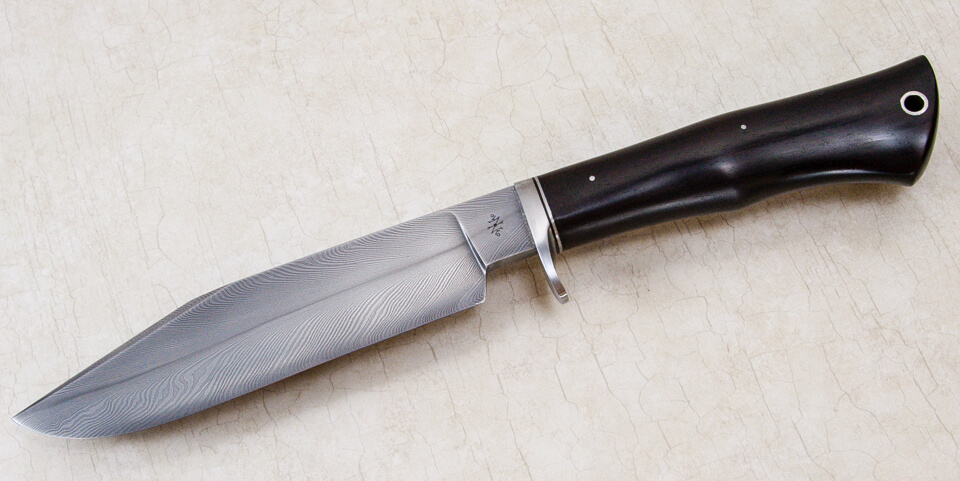 I had this in mind while reading Elizabeth Nolan Brown's fascinating article, "Rise of the Hipster Capitalist" in the October issue of Reason. Brown's contention is that the Millennial generation is far more entrepreneurial, business savvy, and pro-capitalism than the media lets on, though they tend to favor small-scale, artisanal, locally-sourced businesses over impersonal corporate behemoths. In other words, they follow paths much like Zack:
The hipster mixes hippie ethics and yuppie consumer preferences, communal attitudes and capitalist practices. Unlike prior generational stand-ins — from flappers to beats, punks to slackers — hipsters aren't rebelling against their parents or prior generations; they're mixing and matching the best of what came before and abandoning the baggage that doesn't interest them.

The hipster ideal today is neither a commune nor a life of rugged individualism. It's the small, socially conscious business. Millennials are obliterating divisions between corporate and bohemian values, between old and new employment models —they're not the first to do this, but they are doing it in their own way. Armed with ample self-confidence but hobbled by stagnant prospects, millennials may be uniquely poised to excel in an evolving economy where the freelance countercultural capitalist becomes the new gold standard…

In the Buzz Marketing Group/Young Entrepreneurs Council survey, 33 percent of the 18- to 29-year-old respondents had a side business. (This included activities like tutoring and selling stuff on eBay.) Platforms such as Etsy, an online emporium for handmade goods, and the ridesharing service Uber put self-employment, of a sort, within millions of millennials' reach. Much is made of how the new "sharing economy" disrupts old business models and empowers consumers, but these businesses have a transformative effect for workers, too.
It's a fascinating read, and well worth your time. As someone who goes to the New Hampshire Crafts Fair and blows his spending money at the independent wine, beer, and cheese shop in my office's lobby, I finished the piece with an optimistic smile on my face. But there's a problem with Hipster Capitalism.
Of the many forces that have led to our prosperity, the least appreciated has been soulless, impersonal, far-away, semi-automated mass production that has driven prices down to such spectacularly low levels. This not only gives people more spending power, but vastly expands the kinds of products and services available to the poor. Just as the early industrial revolution made metal goods and manufactured textiles affordable to nearly everyone, so has it turned the personal computer into something that costs a weeks' wages and fits into your pocket. And while things are always changing, the virtues of economies of scale have been proven and larger companies still employee the majority of Americans.
Hipster Capitalism not only fails to get this, but actively denigrates the practices that make it possible. Mass production, big corporations, and impersonal trade may not be lovable, but they're the source of much of what's made us prosperous and raised the standards of living worldwide. In contrast, artisanal products are — by their very nature — produced in small quantities and are more expensive than their manufactured counterparts.
Small companies and hand-crafted goods are wonderful — and we may have come to under-appreciate them relative to cheaper, mass-produced options. But those less lovable ways of making a living provide necessary, important work that Millennials should applaud, if not embrace.