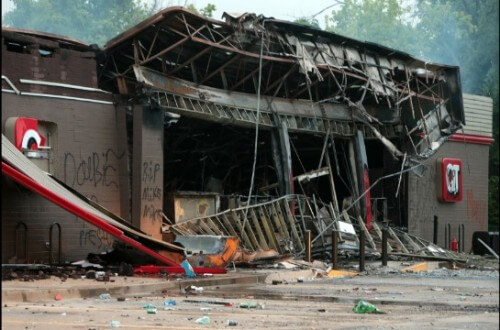 There's much discussion circulating around the protesters rallying on account of the death of Michael Brown.
Since the time of the incident, we've seen a dramatic shift from the original narrative of an innocent, unarmed teen ruthlessly gunned down in the street for no reason other than the color of his skin; to an outright assault on an officer leading him to a self-defense response. More details continue to emerge as time goes on, but that seems to be the gist.
In the debate between those who take to the street demanding "justice" for Michael Brown, and those who side with the officer, there remains a number of victims that suffer in the shadows: business owners.
The story is almost always the same. Anytime you have you have a fact-free ideological, protest-fest, it's small business owners that suffer.
Just a quick glance through photos of the days following Brown's death, and it's not hard to imagine the months of effort now required for store owners to recover from the "justice" mob movement. For many, their businesses were their livelihood which made these attacks all the more devastating. As many have noted, it's difficult to understand how smashing windows and stealing merchandise will help the cause, but then we're back to fact (and logic) free ideology—something in which coherence plays no part.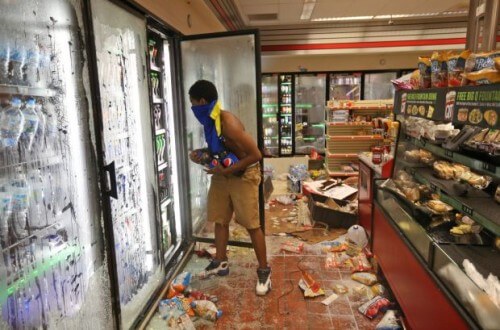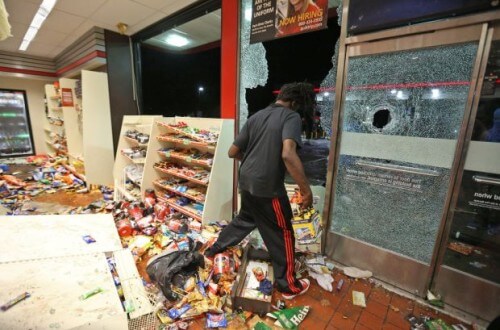 Image credits: STL Today
This is by no means a new concept, that is, business owners paying the price for unfounded "moral outrage." During the wonders of Occupy Wall Street, fed up business owners decided to hold their own protest in frustration of the harm occupiers were causing to business. As it turned out, a massive group of rowdy, non-showering protesters and an even larger sanitation and health concern didn't help these small businesses attract and serve customers.
As if this weren't enough, businesses have to deal with an unsecured border (which alone is crushing nearby businesses) and the fear of being sued for upholding any level of religious conviction that can be mislabeled as "hate."
Business owners, the very bread and butter of America's economic state, are increasingly becoming the target (intentional or collateral) of nonsensical ideologies.
One thing to watch: next time an unrelenting mob or "political movement" takes root, watch and see how much it "helps" the little guy (the small business owner).