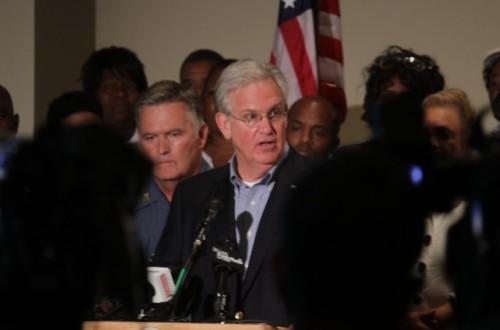 Rick Scott is a Republican; Jay Nixon is a Democrat. They have this in common, however. Each is the governor of his state; in that capacity, when confronted with a lynch mob stirred up by CNN, NBC, and the like, each demanded that a man be prosecuted; and each did so in circumstances in which it was by no means clear that there was any reason to suppose that the accused had committed a crime.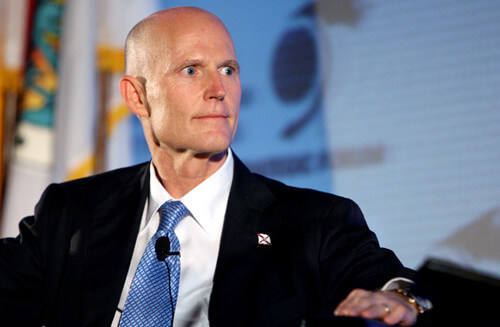 Politically, in both cases, demanding that the object of the lynch mob's rage be prosecuted was in the interest of the governor. Morally, however, this was a craven act involving a sacrifice of the demands of justice for the sake of political advantage. As the police and the local district attorney had determined, George Zimmerman acted in self-defense when he shot and killed Trayvon Martin. The evidence available at the time was dispositive, as we now all know. When Scott appointed a special prosecutor, he ruined an innocent man's life. He bankrupted him, and he put him under the sort of pressure that is apt to unhinge a man and destroy a marriage (as it did).
I am not in a position to judge whether Officer Darren Wilson acted in self-defense when he shot and killed Michael Brown. But there is reason to think that this may well have been the case. Like Trayvon Martin, Michael Brown was a young man with a propensity for violence. Like Martin, he was hopped-up when he was shot — and we know that he defied a policeman's order to get out of the street, where he was interfering with traffic. The rest of the story told by Wilson and others about his conduct may also be true. If Wilson was hospitalized in the immediate wake of this incident with damage to his eye socket, as is claimed, part of that story is almost certainly true.
It is the policy of most police departments to temporarily suspend any officer who shoots a suspect and to conduct an investigation of the incident to determine whether the officer's use of force was proper. That is at is should be, and it is perfectly appropriate for the local district attorney to conduct his own investigation — especially if there are witnesses who dispute the propriety of the officer's conduct, as there seem to be in this case. Moreover, the results of the district attorney's investigation should be made public in a written report. In such circumstances, we have a right to know whether a public servant acted properly. But it is not ethical — indeed, it is a moral outrage — to subject to a criminal prosecution someone who appears to have fired his gun and killed in self-defense.
Rick Scott should have known better. Jay Nixon, who is a lawyer and served for many years as Attorney General of the state of Missouri, does know better. We live in an age of rampant prosecutorial abuse. Rick Scott and Jay Nixon have abused their powers as governors to feed the frenzy of lynch mobs. Neither is worthy of public office.