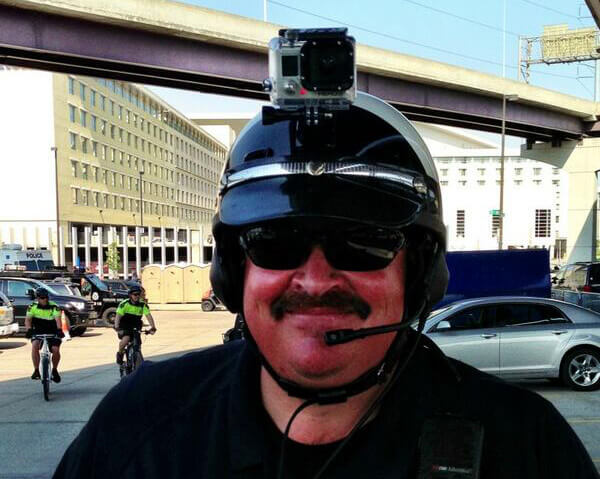 As America is yet again riveted on a controversial police shooting, one thing that keeps coming up in the discussion is the subject of police cameras. Ricochet's Own Troy Senik mentioned it in his thoughtful post on the tragedy of Ferguson, and it seems to be an article of faith, in particular among more libertarian-leaning precincts of the Right: "You want to solve this? Body cameras for cops. Done."
I have seen this point bandied about a lot in the past week. And while I agree with the overall point, I feel I must offer a word of caution: people see these cameras as argument-ending panaceas, and they are not.
I was recently in the testing program for a number of wearable camera systems my department is looking at, during which time I frequently felt like the DP on the world's stupidest documentary. I generally liked having them, and I'm eager to get one issued (the bureaucrats are currently hashing out which system to buy). But they are not without their issues, and a great many people seem unaware of them.
For one, their battery life and storage capacity is not unlimited (one model would drain itself completely about halfway through the shift), and they tend to cut out at inopportune moments. The video quality is often poor, particularly in low light (when the vast majority of officer-involved shootings occur). The audio is similarly limited. When reviewing my footage, anything I said was generally pretty clear, but what people said to me — particularly if they were chemically impaired or agitated — was not.
Something clipped to the uniform of an officer that is running or fighting is not going to give you the nice clear video you see at the GoPro site. They bounce, they wobble, and in close up fights the field of view is too tight to see anything. Filmmakers invented the Steadicam for a reason.
http://youtu.be/wZlafT4nmSI?t=4m42s
Shoulder-mounted cameras don't anchor properly and dip forward or back where they can't see anything. Chest mounted cameras can be blocked when an officer is aiming his sidearm. Headband mounted cameras can get knocked off fairly easily.
In situations where the precise thing someone said — or the precise moment someone saw something — becomes crucially important, these videos may hurt as much as help. Along with muddled, inconclusive witness statements and inconclusive autopsies, we can now add muddled, inconclusive video footage. It's just going to become one more thing for people to litigate with their preconceived narratives.
And the oft-expressed libertarian fantasy about cameras that are ALWAYS ON is just that. In addition to the battery issues noted above, there are privacy concerns with these things that are just beginning to be explored. No problems walking around in public, but what happens when an officer responds inside someone's home? Or has to search a suspect's clothing? Or goes to an injured party call in a women's locker room? What about correctional settings? What if an officer gets a personal phone call from his wife while on duty? What happens if the person the officer is speaking with requests to have the camera turned off? (It happens).
The answers to these questions aren't clear-cut. But it seems like a lot of people advocate cameras without even considering them. It seems particularly odd to see people who complain about surveillance cameras in public places advocating turning every police officer into a walking, talking surveillance camera.
Smile!
Image Credit: Twitter user Ofc. Mike Bossman.