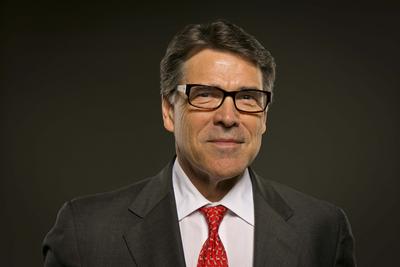 Hot off the wire from the Associated Press:
AUSTIN, Texas (AP) — A grand jury indicted Texas Gov. Rick Perry on Friday for allegedly abusing the powers of his office by carrying out a threat to veto funding for state prosecutors investigating public corruption — making the possible 2016 presidential hopeful his state's first indicted governor in nearly a century.

A special prosecutor spent months calling witnesses and presenting evidence that Perry broke the law when he promised publicly to nix $7.5 million over two years for the public integrity unit run by the office of Travis County Democratic District Attorney Rosemary Lehmberg. Lehmberg was convicted of drunken driving, but refused Perry's calls to resign.

Perry's general counsel, Marry Anne Wiley, defended the governor's action.

"The veto in question was made in accordance with the veto authority afforded to every governor under the Texas Constitution," she said. "We will continue to aggressively defend the governor's lawful and constitutional action, and believe we will ultimately prevail."
I am not a lawyer, and I assume there are Texas-based attorneys amongst the members of Ricochet, so I will let them address the legal details of what is going on here.
My quick take: this is an outrage. Those of us who are native Texans of a certain age will remember the false indictments brought against then-Senator Kay Bailey Hutchison in 1993 and 1994 by Travis County prosecutors, all of which were thrown out of court. It is, yet again, an instance of Democrats trying to criminalize political disagreement, revealing the essentially Stalinist attitude that so many in that party take toward dealing with their political opponents.
While I often give the Republican Party a hard time in my comments and Member Feed posts, this particular matter underlines why I so despise the Democratic Party and have never voted for anyone associated with it.
What say you?