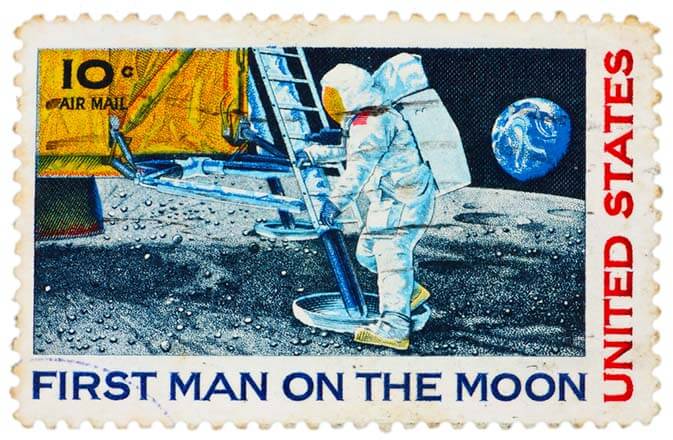 With yesterday's 45th anniversary of the first lunar landing, there's been an unusual amount of space coverage and commentary in the media. I've tried to do my share. As I noted on Friday, I had a piece over at USA Today, declaring that it's time to end the Apollo Cargo Cult:
After over four decades, it is time to stop awaiting a repeat of a glorious but limited and improbable past. We must, finally, return to and embrace the true future, in which the solar system and ultimately the universe is opened up to all, with affordable, competing commercial transportation systems, in the way that only Americans can do it.
For those who want to understand the nature of the debate, this YouTube video still holds up all too well:
Today, over at US News, I participate in a debate on whether or not we should go back to the moon, along with Peter Diamandis, astronaut Leroy Chiao, Amitai Etzioni, and Bob Zubrin. Etzioni is a long-time critic of NASA and human spaceflight, and his arguments haven't gotten better or less ignorant over the years (for instance, contra Etzioni's citation of him, British Astronomer Royal Sir Martin Rees has in fact recently endorsed space colonization and expansion, though he thinks it may be transhumans who do it). You'll be as shocked as I was to learn that Bob Zubrin wants to go to Mars. (Okay, not really. The shocked thing, I mean. He does want to go to Mars, as he's been advocating for decades.) My take?
It is difficult for many to conceive, but almost half a century after the first moon landing, this is not "rocket science" any more. Billionaires like Elon Musk, Jeff Bezos, Bob Bigelow, Microsoft founders Paul Allen and Charles Simonyi, the founders of Google and others have all become interested in space, and are putting their money where their interests are. Their plans and decisions will be based on the most cost-effective way to get the job done, rather than (as Congress does it) on how many jobs it will create in Florida and Alabama. Finally, after over half a century over human spaceflight, America is getting a space program that will serve Americans, instead of the politicians who control the flow of money.
Meanwhile, over at National Review, I say that it's time to not just let go of Apollo, but to completely restructure the federal space establishment:
NASA was originally created for a specific purpose: to maintain our lead in space technology as its predecessor, the National Advisory Committee on Aeronautics, had done for aviation. It was then perverted into an operational agency in response to a perceived emergency, with Apollo. It has devolved into a jobs program in which (in the mindless words of the latest NASA authorization to come out of the House) "safety is the highest priority," an attitude that not only traps us in low-earth orbit but also keeps us dependent on the Russians for access to the International Space Station.

In my recent book on how our aversion to risk is holding us back in space, Safe Is Not an Option, I posit a solution: Follow the proposal of Jim Bennett for a "Space Guard," modeled on the U.S. Coast Guard, and get NASA out of the human-spaceflight business, with the exception of technology development and perhaps missions out into the solar system, but certainly not to and from orbit itself. Instead, partially replace the agency with "a uniformed service that reported to a civilian department . . . and [would] be attached to the Air Force as the Coast Guard is to the Navy, in times of war," I suggest.
By the way, before people pop up in comments with Neil deGrasse Tysonian nonsense about how governments have traditionally funded exploration, and only they can afford it (as some mistakenly did at National Review), it simply isn't true that Isabella hocked her bling to fund Columbus. Also, as I note there, despite the recent National Research Council report, human spaceflight is not about "exploration." That is simply a means to other ends.
Also, please, no comments about NASA's "Muslim outreach." That was never a real thing. Let's try to keep the commentary informed and intelligent. This is Ricochet, after all.
[Update a while later]
Hey moon! We're coming back soon!