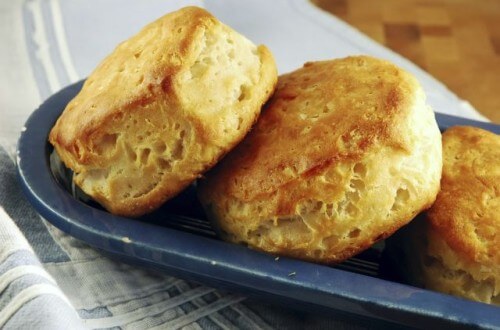 Now I've had my share of memorable meals: from C-Rations in combat school that tasted like they had washed up on shore at Normandy to MREs (which we gamely called Meals Rejected by Ethiopians); from a Korean meal that included a live octopus to Mediterranean fare served by French waiters whose armpits lent the aroma of fermented gym socks to a dilapidated little restaurant in Riyadh, I've had culinary adventures that spanned continents. None of which prepared me for this evening's experience.
The name of the little diner, which is connected to a little truck stop by a little hallway filled with a little swarm of humanity waiting for a little gastrointestinal roulette, will not escape my lips. These are friendly folks and, from all appearances, this is probably the only restaurant in this zip code. There is no other competition here, except perhaps for the local Jaycees Haunted House during Halloween.
Walking into the restaurant was like walking back in time, and I was reminded of the old truck stop that used to sit atop Mont Eagle, between Nashville and Chattanooga. I had attempted to sit at a booth there once, and when I went to rest my weight on one end of the long seat, the other end shot straight up and dumped me unceremoniously into the middle of the floor. "Son," said an old trucker at the next table, "if you wanna eat here you gotta sit down and hold on."
At tonight's establishment, every table was taken save for the second to last stool at the food counter. The last stool was reserved for the manager, who stood next to it while banging a coffee cup on the counter and barking orders at the wait staff who duly fell over each other in the narrow passageway between the counter and the wall that separated them from the kitchen. A sort of wide slit had been cut into that wall, about four and a half feet above the floor and about two feet high, and it was here that kitchen staff placed the food to be carried out to customers. Every now and then, I could see great flames shooting up on the other side of that slit as if the Wizard of Oz himself might be back there with the reverb turned up, demanding Nancy Pelosi's broom or something.
"Here, take a biscuit," the manager ordered as he held out a large platter containing a mountain of the things. So I took one. The attempt at biting it proving unsuccessful, I kept it on-hand, so to speak, in case a fight broke out. A very pleasant young lady tripped over a tall young gentleman, and landed in front of me to ask what I would like to drink. I asked if they had lemonade and she looked at me as if I had ordered a Shirley Temple, so I went with Coke. "Pepsi okay?" Sure. She placed a menu in front of me that, I swear, contained more grease and grime than a transmission shop floor, so I just ordered a cheeseburger with fries — thank you very much and please shop again.
The elderly gentleman next to me was kind enough to advise that if I put some butter on my biscuit, it might be easier to chew on. I started to ask if he meant the butter or the biscuit, but thought better of it and said I'd just hold on to it for good luck. He smiled politely and went back to his salad, the color of which reminded me of an old episode of Fear Factor.
I was reading the news on my iPad when I heard a sniff overhead. The tall young man whose legs my waitress had tripped over was reaching down for napkins from the shelf under the counter upon which my food sat … but in order to do so, he had to lean over the counter so that when I looked up, it was into his nostrils. His expression was dispassionate, as, thankfully, were his nostrils, and I went back to reading.
Soon my cheeseburger arrived with a side order of french fries and extra flies. They came from everywhere and started strafing and dive bombing my food. I had mastered the job of eating with one hand swatting flies with the other while on various deployments in the military, but I'm out of practice now and flies can sense a weak opponent as easily as Bostonians sense a polite driver — and with the same result. I never had a chance. Swat one from my burger and two would go for my drink. Wave them away from my drink and three would dive back to the burger. Read just one sentence from my iPad and half a dozen would try to steal a french fry.
I picked up my Pepsi to have a swig when I saw something green sticking to the inside of the glass. Reaching inside the glass, I peeled off an old piece of lettuce that had stuck to the side, only revealing itself when the level of the drink had gone down enough. Evidently the dish washing leaves a bit to be desired here as well.
I was attaching the bit of lettuce to a napkin when I saw something moving on the counter next to the plate. It was another fly. Next thing I knew, reflexes I thought had long ago vanished suddenly returned, and with a wallop loud enough to attract attention, I took that biscuit I had been holding and smashed the very aspirations out of that fly. He never knew what hit him. Actually, neither did I, since I'd never seen a biscuit built quite like that one before.
"Check please," I said quietly, and as soon as I left, someone else took my place at the counter, as people lined the little hallway waiting for their chance to cheat a few flies out of a meal. But the people were friendly, if suicidal. Next time, it's Beanie Weenies in the truck.