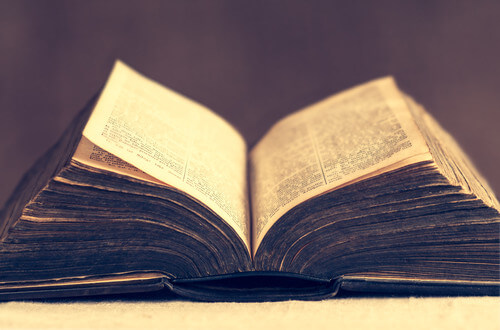 Just today on my Facebook page, a friend complained about how her church is "homophobic."I asked what they said that was homophobic. If they're liberally using homosexual slurs or saying God hates gays or announcing that we should persecute homosexuals, then I'll agree her church is homophobic. If they're just preaching that homosexuality is a sin, she needs to come to terms with the fact that what they're preaching is exactly what the Bible says. If you think that saying homosexuality is wrong is homophobic, then the Bible is a homophobic document.
But that's not really what inspired this post — that would be all the commenters chiming in about how Christians are "not supposed to judge." The verse that they are alluding to is Matthew Chapter 7, Verse 1, where Jesus says to his follower "Judge not, lest ye be judged."
In my opinion, this the most abused and least understood scripture used in modern popular culture. It upsets me every time I hear someone misuse that verse.
Saying a certain behavior is sin is "judging" and unchristian? So what if somebody murders somebody and I say, "That's wrong"? What if a guy is molesting children and I say, "That's wrong"? What if I say homophobia is wrong? Aren't all these instances of me judging behaviors? And that means I'm no longer following the teachings of Christ!?
That's funny, because, if I recall correctly, Christ spent quite a lot of time judging certain behaviors. He didn't mince words condemning the hypocrisy of the Pharisees, the money-changing in the temple, the pride of the wealthy, or even the pride of his own apostles. He even condemned thinking bad things. And his disciples followed suit in judging behaviors and condemning all sorts of things, including people's private sexual behavior.
What Christ meant in saying "Judge not" was that we should not be self-righteous; that we shouldn't immediately think the worst of everybody; that we shouldn't obsess over others' flaws while ignoring our own; and that we should be charitable to others in the way we hope God will be charitable to us on judgment day. He did not mean that we can't call a sin a sin, or that we shouldn't warn individuals about behaviors we believe will lead to spiritual destruction (again, something we see Jesus and his disciples do again and again in the New Testament).
When most people reference that verse nowadays they are latching on to it without context and using it as a cop-out to avoid having to seriously deal with politically incorrect Bible verses and teachings (and ignoring mounds of other Bible verses that contradict their interpretation of that verse)
Are there any other Bible verses you can think of whose meaning has become mangled by modern society?