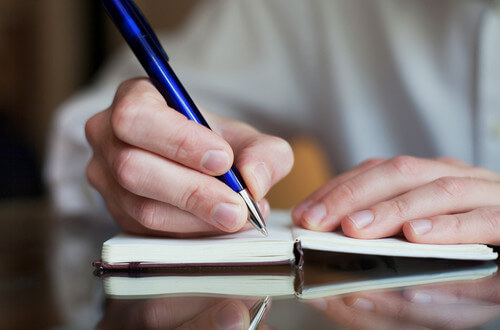 Earlier this week at the Washington Post, Carlos Lozada compiled a list of the 150 worst journalistic cliches. As a writer who's not immune to falling prey to a few of these tics, I winced a few times. As an editor who stalks and kills many of these formulations in the wild, however, I was more often drunk with delight. Here are a few examples of instances where I think the Post's contempt is deserved:
"Needless to Say"— This is a phrase that announces its own irrelevance. Taken literally, the words are committing suicide. I look forward to the day when word processors are programmed to automatically delete it 
"Broken System" — Worth banning if only to shut Norm Ornstein up for awhile. Seriously, can we get a blanket prohibition on thumb-sucking opinion pieces that elide the distinction between "Washington doesn't work" and "Washington doesn't work the way I want it to"?
"Much Ballyhooed" — I'm more forgiving that most of writing-specific diction. I'd never write a column the same way I'd write a speech. Different styles are appropriate for different media. There's only so much elasticity permitted, however. "Ballyhoo" takes it too far. Never employ vocabulary that could plausibly have been originated by Dr. Seuss.
"Twitterati' — Italian for "writers who are falling behind on their deadlines."
"The Narrative" (unless referring to a style of writing) — First, it's just an incredibly sterile phrase. More importantly, though, it's gateway to a sort of meta-commentary. I never trusts journalists who talk about "the narrative" as if it's set in stone. They have the power to change it. Give me the facts and I'll make sense of them for myself.
As with all such exercises, a lot of these judgments are subjective. The Post flags "inflection point," for example, which I regard as a phrase with no ready substitute, even if it's a bit overused.
Likewise, I find the criticism of "begs the question" excessively pedantic. Yes, it has a specific meaning in a philosophical context, but the more common usage is so deeply embedded into the way we talk that it's probably not worth resisting. Will the world really be that much better a place if everyone says "invites the question" instead?
How about you? What are some of your least favorite journalistic cliches? And are there items on Lozada's list that you'd likewise defend from attack?