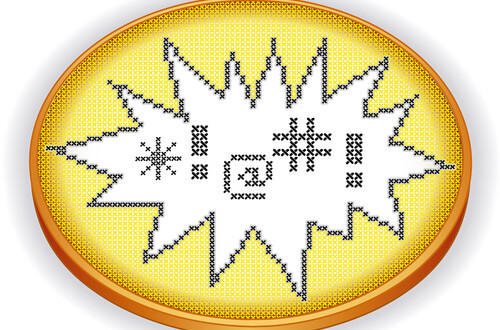 The pages of liberal, and especially feminist, commentary are awash with cursing. Just below the elite levels of the commentariat, cursing is as much a part of liberal discourse as "problematic," "privilege," and "narrative." To read left-wing thought online, not merely in the comments sections but even in the featured pieces on websites like Salon and Slate, is to wade through cant peppered with curse words. In part, liberals use this vulgar lingua franca to establish their radical bona fides. Someone who regularly curses is manifestly not defined by the "establishment." Despite their status among the cultural elite, the left is beholden to the imagery of radical chic. Comfort with cursing is a holdover from this stance and part of a deep-seated desire to relive the glory days of protest. All the same, there is more than radical posturing in the left's love affair with profanity. The use of vulgar language is a logical extension of the pervasive grip popular post-modernism has in American culture and in its public discourse.
There is substance at the higher levels of liberal thought, but in its popular forms contemporary liberalism is the politics of symbols and emotion. Liberalism lacks an intellectual core, something we might trace to the great disillusionment with the failure of Marxism. In place of principles, liberalism has become an outlook of symbols. A liberal is what they support or what they espouse. See, for example, the absurd rise of #hashtag activism, perhaps the perfect distillation of symbolic politics. Holding events or episodes up as symbols of cultural malaise or depravity that need to be attacked is a core strategy for advancing the symbolic politics of liberalism. Kevin D. Williamson at NRO had an interesting piece on this notion recently.
If symbols are what form a liberal's identity to the public, the chief criterion for the rightness or wrongness of an issue in the liberal mind is how it makes one feel. Post-modernism strips political and intellectual discussion of objective intellectual standards. The subjective self becomes the only criterion of judgment to which one has access. Once these suppositions are accepted, rational arguments are impossible and discourse is necessarily reduced to emoting, over-emoting, and playing on an interlocutor's emotional sensibilities. In liberal blogging, the imperative is always to show more emotion. More anger, more joy, more disappointment. Forty years of obsession with feelings notwithstanding, the emotional and literal vocabularies of post-moderns are truncated things. The capacity to express complex and nuanced emotions in specific language is beyond many today (to the extent that one can express deep feelings in language). The result is that political commentary is frequently a struggle to out-emote an opponent with limited resources for expressing said emotion.
Profanity is effective at amplifying sentiments in a whole range of emotions. For liberals, cursing becomes the de rigueur tool for showing their superiority of emotion. The post-modern flight from rationalism coupled with a decline in emotional and verbal expression has led to a level of discourse where saying "I [expletive] hate Republicans for taking away my choice," becomes a valid form of expression. Exclaiming how one [expletive] feels about something is the mode of communication of first and last resort. This is not to say liberals do not use cursing to claim an edgy or radical posture, or to be deliberately confrontational. Of course they do. Nevertheless, given the teaching and acceptance of the precepts of post-modernism, expletive-filled commentary as a symbol of earnest, if poorly articulated, emotion is the natural consequence. It is all they have.