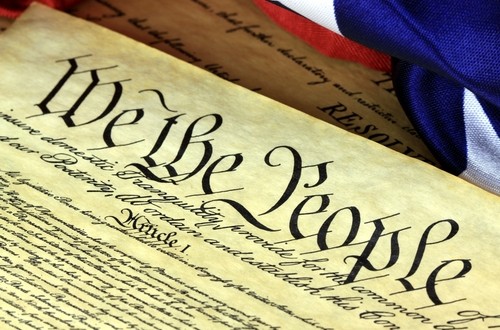 As has been noted here at Ricochet, my former University of Chicago colleague, Cass Sunstein, recently authored a review of my new book, The Classical Liberal Constitution: the Uncertain Quest for Limited Government, in the pages of The New Republic. The review itself is thoughtful, though you'd never know that from the titles chosen by the editors of The New Republic. The print version is headlined "Tea Party Constitutionalism: The Unexamined Dogmas of the Libertarian Right." Online, it's even worse: "The Man Who Made Libertarians Wrong About the Constitution: How Richard Epstein's highly influential, highly politicized scholarship cemented Tea Party dogma."
The magazine's hysterics aside, Professor Sunstein's criticisms still fall short in my view. As I note in my column this week for Defining Ideas at the Hoover Institution:
Sunstein's review never challenges any of the particular places where I claim that the classical liberal approach is superior to its progressive alternative, as both theories relate to government structure or individual rights. Instead, Sunstein notes that many contemporary thinkers have rejected my basic constitutional orientation. He even invokes the authority of Oliver Wendell Holmes, Jr. to push for popular democracy: "If my fellow citizens want to go to Hell I will help them. It's my job." After expressing some sympathy with some of my (unidentified) positions, he concludes emphatically that "a judicially engineered constitutional revolution is not what America needs now."

The argument is too convenient to work. The general public is pessimistic about the current economic situation, and one progressive gimmick after another has not stemmed the retreat. Indeed, if Holmes were right, then the rights of the "discrete and insular minorities" could be trampled at will, both before and after the epic 1954 Supreme Court decision in Brown v. Board of Education.
The progressive vision is insufficient to govern the nation, both when it comes to structuring a government and when it comes to defending individual rights. As I note in the column, pure libertarianism is as well, which is why the wisest choice is to embrace a classical liberalism that steers a course between anarchy on the one hand and domination on the state by the other. You can read the column in full for a more thorough understanding of my views on the proper equilibrium.