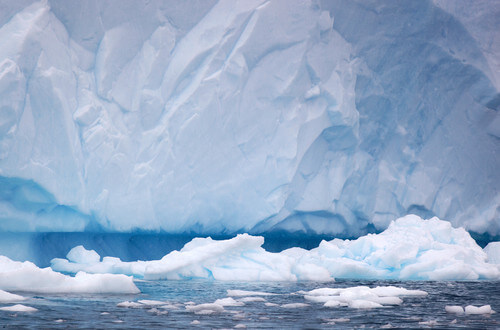 I have three rules in life that I seldom break, as experience has taught me that no good can come from doing so. (1) I never take myself too seriously. (2) I don't allow myself to be a burden to other people. (3) I never, ever, read Mother Jones. I fell off the wagon on number three today. In my defense, it has been a slow couple of days for news.
Entering their website is a bit like stumbling upon the unfiltered id of the liberal psyche. All stories warn of impending disasters of a global, or at least national, scale. Warnings of "Big Food" and their corrupting influence on the nation's dietitians are given a prominent position near an endless string of climate change alarmism stories. These are buttressed by a never-ending series of articles that chronicle how Republicans are the cause of every one of these oncoming disasters.
This formula is rarely violated. The drum of crises fed by evil conservatives is beat day and night with astonishing fortitude. No amount of exaggeration or distortion is unjustified in the face of the palpable and callous villainy perpetrated by the right. Case in Point:
This Is What a Holy [EXPLETIVE] Moment for Global Warming Looks Like

 According to two new studies, the collapse of much of the West Antarctic Ice Sheet may now be irreversible. That could ultimately mean 10 feet of sea level rise.
Everyone pack your bags, it's time to move to Colorado. Al Gore's doomsday predictions have at last come to fruition. We shall all rue the day we ever voted for a Republican.
Two new scientific papers, in the journals Science and Geophysical Research Letters, report that major glaciers that are part of the West Antarctic Ice Sheet appear to have become irrevocably destabilized. The whole process may still play out on the scale of centuries, but due to the particular dynamics of this ice sheet, the collapse of these major glaciers now "appears unstoppable," according to NASA (whose researchers are behind one of the two studies).

"The simulations indicate that early-stage collapse has begun," notes their paper. What's more, the Thwaites Glacier is a "linchpin" for the rest of the West Antarctic Ice Sheet; its rapid collapse would "probably spill over to adjacent catchments, undermining much of West Antarctica." And considering that the entire West Antarctic Ice Sheet contains enough water to raise sea levels by 10 to 13 feet, that's a really big deal.
If you have followed the story of the West Antarctic Ice sheet at all, you've likely noticed the repeated use of the word "collapse." The narrative has been that the sheet is apparently "collapsing" and would not have done so if not for human greenhouse gas emissions. A pox on the house of climate denier Rubio.
But do glaciers really collapse in hundred year time frames because of minuscule temperature increases? Andrew Revkin thinks not, and the New York Times somehow allowed his skeptical comments to appear on their website.
To the public, collapse is a term applied to a heart attack victim on a street corner or a building stricken by an earthquake or bomb. To a glaciologist, it describes the transition to unavoidable loss of an ice sheet — a process that can take centuries to get into gear, and millenniums to complete.
This doesn't sound nearly as exciting as The Day After Tomorrow promised.
To translate a bit, that means sometime between 200 and 900 years from now the rate of ice loss from this glacier could reach a volume sufficient to raise sea levels about 4 inches (100 millimeters) a century.
If this is what a Holy [Expletive] moment for Global Warming looks like, then there are no Holy [Expletive] moments for Global Warming. But that's no reason for Mama Jones to refrain from using the story
Editor's Note:
Automatically redacted for Code of Conduct violation: Obscenities and vulgarities.

If you are the author, you can edit this and remove the offending word. This is an automatic filter and does not reflect editorial judgment.

-moment-0″>to impugn journalists who fail to see the crisis as they do.