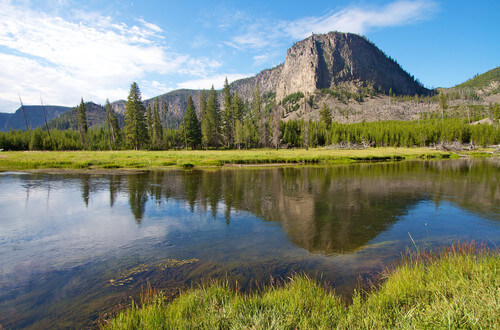 "Change is a very most natural thing" — Steven Fromholz Recently, our president, leading what he claimed would be the most transparent administration in our history, went before an unquestioning press corps to call our attention to something (anything) more important than how four Americans were left helpless to die before a terrorist mob; or how it was covered up; or what a failure that "signature" health care bill is; or how 92 million Americans are not working; or exactly what we will all be paying when the final provisions of ObamaCare have kicked in; or that the entire world is considerably more dangerous after five years of a more "thoughtful" foreign policy on the part of the U.S. I know what a long, clumsy and run-on sentence that was. But the toughest English teacher I ever had is long dead and she was always the only one whose red marker I really feared. (I am told she passed peacefully at 96 grading essays and still believing that my spelling was the worse that she had ever seen — with the possible exception of my uncle, whom she also taught.) 
Our president was determined that we should take note of the politically crafted National Climate Assessment, which promises sure destruction if we do not act within the minute to arrest climate change. The report laid out predictions of dire, deadly, and immediate consequences. Yet, despite the scale of the supposed threat, our enlightened president has a solution — he can manipulate the earth, winds, and sky at whim if only he's vested with enough tax dollars and authority to regulate individual behavior.
Almost every poll in recent months tells us that the American public not only does not consider "climate change" a pressing issue, but is also increasingly regarding it is a non-issue. Yet the left still treats it as one of the altars upon which our liberty should be sacrificed. 
Liberals, progressives, collectivists, statists, or whatever they are called at the moment have a problem dealing with nature. The climate alarmists would shout "science denier" at those who would hesitate even for a second in swallowing their line. Yet I contend that they are the biggest science deniers of all. What is science but nature itself? And the very nature of Nature is change.
What is the "normal" temperature of earth? Geologic evidence suggests that the earth has been through about 17 ice ages. These range from 100,000 years to over a million years in length. We are in one now, as I am sure that everyone but Al Gore might know. This may come as a big surprise to some people. But the earth has to warm up to come out of an ice age. It's a rule. Apparently this was going on long before Henry Ford sent us all on the path to destruction.
The very nature of the physical world around us is change. Where I sit now was once below a large ocean. I can walk to the creek a few yards away and find along the beds of white rock (simply shale that was once gray mud) imprints of tiny shelled sea creatures that have not existed for millions of years. Thousands of years ago, humans crossed frozen "land bridges" and hunted their way south of the glaciers to find new and warmer lands.
The world has always changed. The humans who remained have always adapted. Oddly enough, some people actually move inland when the ocean rises! Of course, there are always a few Democrats left waiting for Mayor Nagin to send the buses, but most of the others have headed for higher ground.
The left always has trouble with things that they cannot regulate. But that does not keep them from constantly trying. At the top of that list is Nature (be it the clouds or the nature of man himself) and what the Founders called "Nature's God." It seems that in a world that the leftist believes can only be saved by his imposed regulation, the two most dominant forces are immune to his commands.
Someday, some year, some decade, some century, there will be a massive volcanic explosion in the Yellowstone Valley on the edge of the Rocky Mountains. It will not be the first. The evidence tells us that there have been several throughout history. The natural forces under the ground will prevail and there will be massive change. Not even a congressional select committee or an executive order will be able to alter it. Not even a lava tax.
After that destruction, there will be renewal. There always has been.
The physical world around us will always change. What creates the renewal for the human is not the physical. Nature and Nature's God have given him some things that will not change and upon which he can always renew. The things that do not change are what God intended for us. We do not always have them, but we have an almost endless capacity for them and, for the most part, we determine how much of them we have. We have natural rights given to us not by regulation or edict but by a loving Creator. We have an inner sense of direction that can lead to honor, honesty, commitment, perseverance, faith, and love. All of these have the touch of the divine. Divine love is eternal and selfless. On occasion, human love is as well.
The exercise of these possibilities is what allows humans to adapt and prosper through the changes that are sure to come. The changes are but calls to return to those elements and to depend on them. It is a call to return to what humans are intended to be, to the core values that give them meaning and accomplishment.
No place in the history of mankind has offered more opportunity for humans to thus flourish than this country. This is because its founding embraced those core values, those eternal elements given us to weather the changes.
The straw man of "global warming" or "climate change" or "climate disruption" (a new catch phase, because the other ones weren't working well) or even the newer and more dire-sounding "climate chaos" is only one of several distractions. A greater danger is an abandonment of those core values given us to meet change. We have to believe in them and return to them. They are not just foundations for the American character, but foundation for what we are intended to be.