Chief Executive magazine has released their 10th annual survey of CEOs concerning their views of the best states and the worst states for business. More than 500 CEOs graded states on their tax and regulatory regimes, quality of the workforce, and quality of life.
I created a graphic of the 10 best and the 10 worst. The results may surprise you: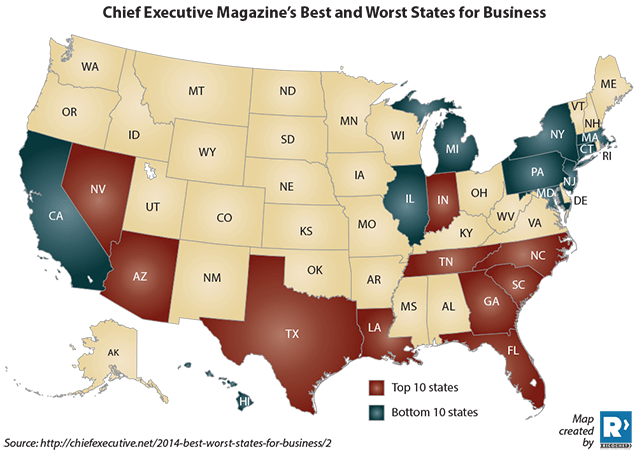 (Just kidding — the results aren't surprising at all.)
All states in the Top 10 have GOP governors; Seven of the Bottom 10 are run by Democrats. Those three GOP-led states in the Bottom 10 all went for Obama in 2008 and 2012.
Where does your state rank?